OilRain exhibition at Roodkapje, Rotterdam in December 2017, consisting of wall mural, 2 videos, VR game (Physical Capacity from Sazarus IV), chairs, publication. Complete documentation on Tzvetnik blog.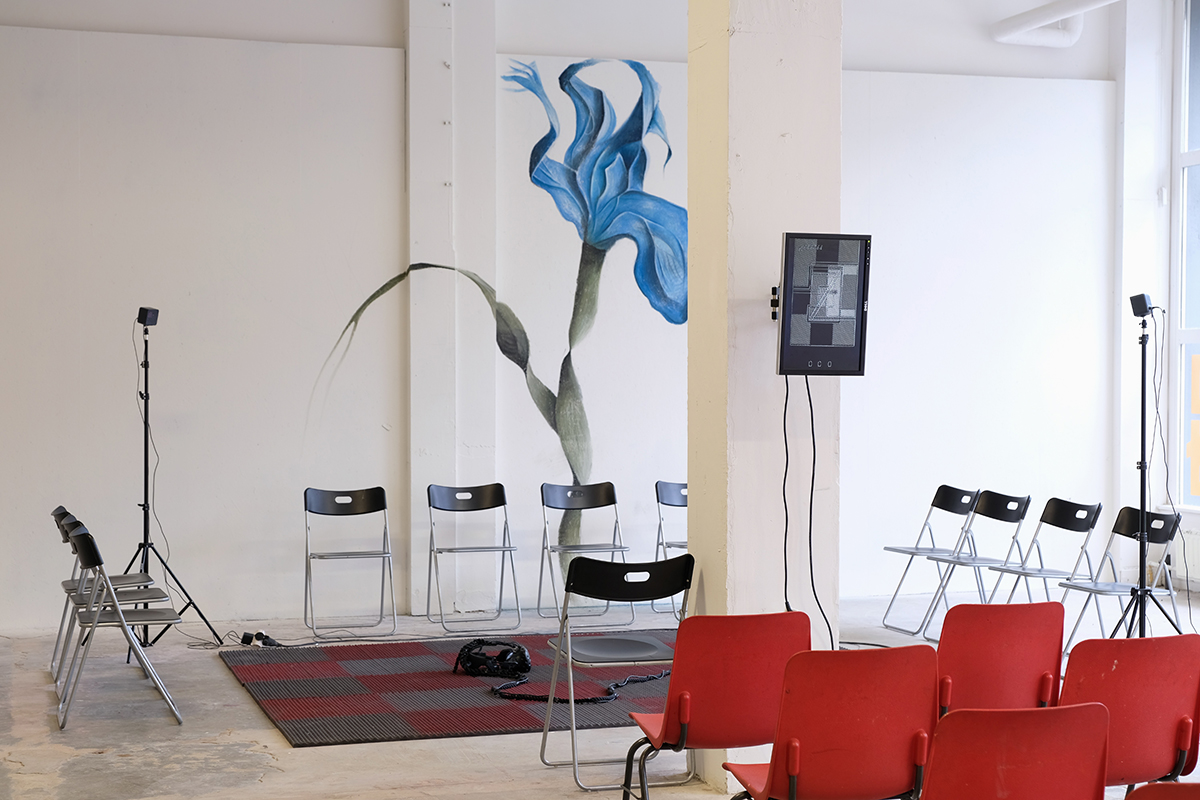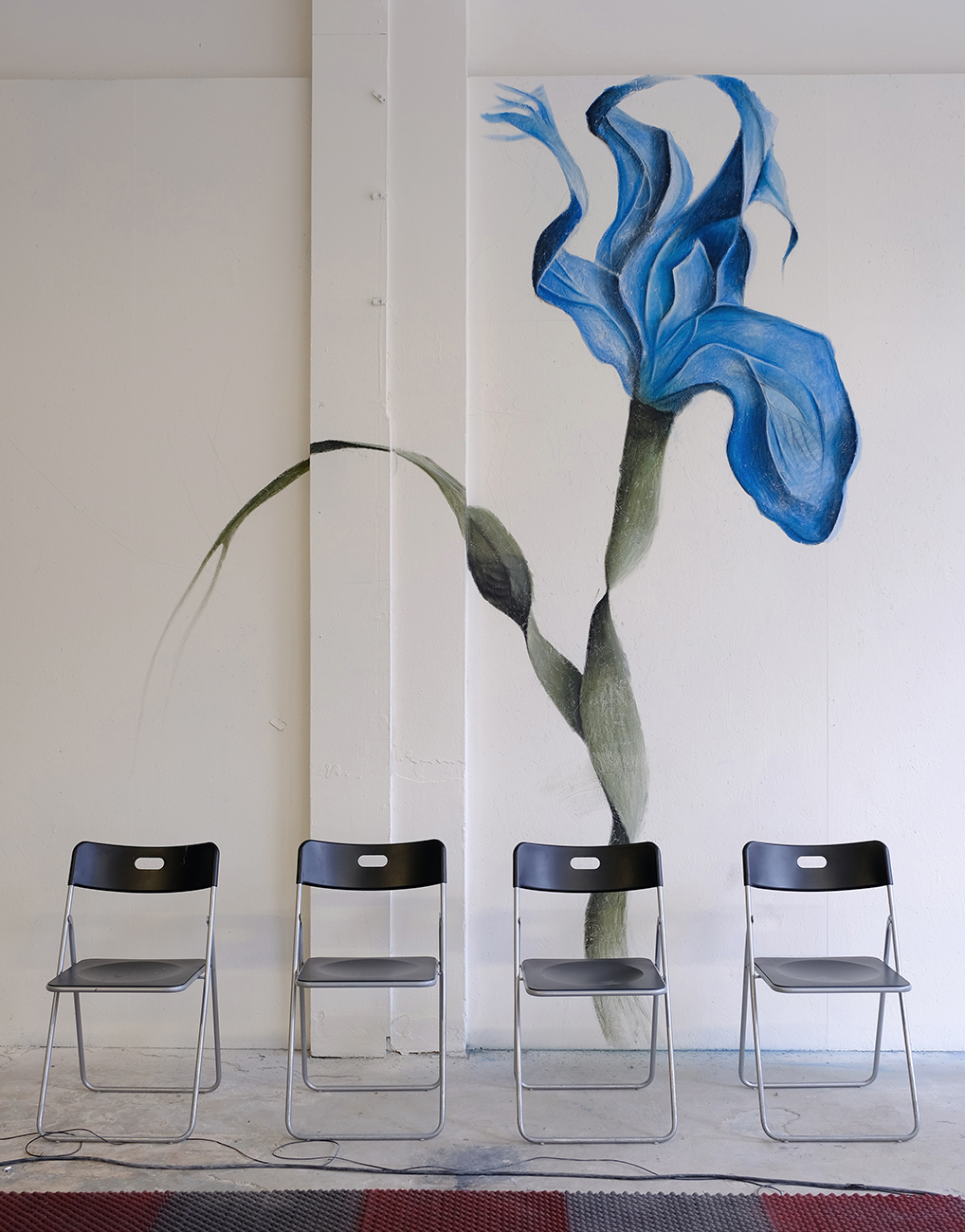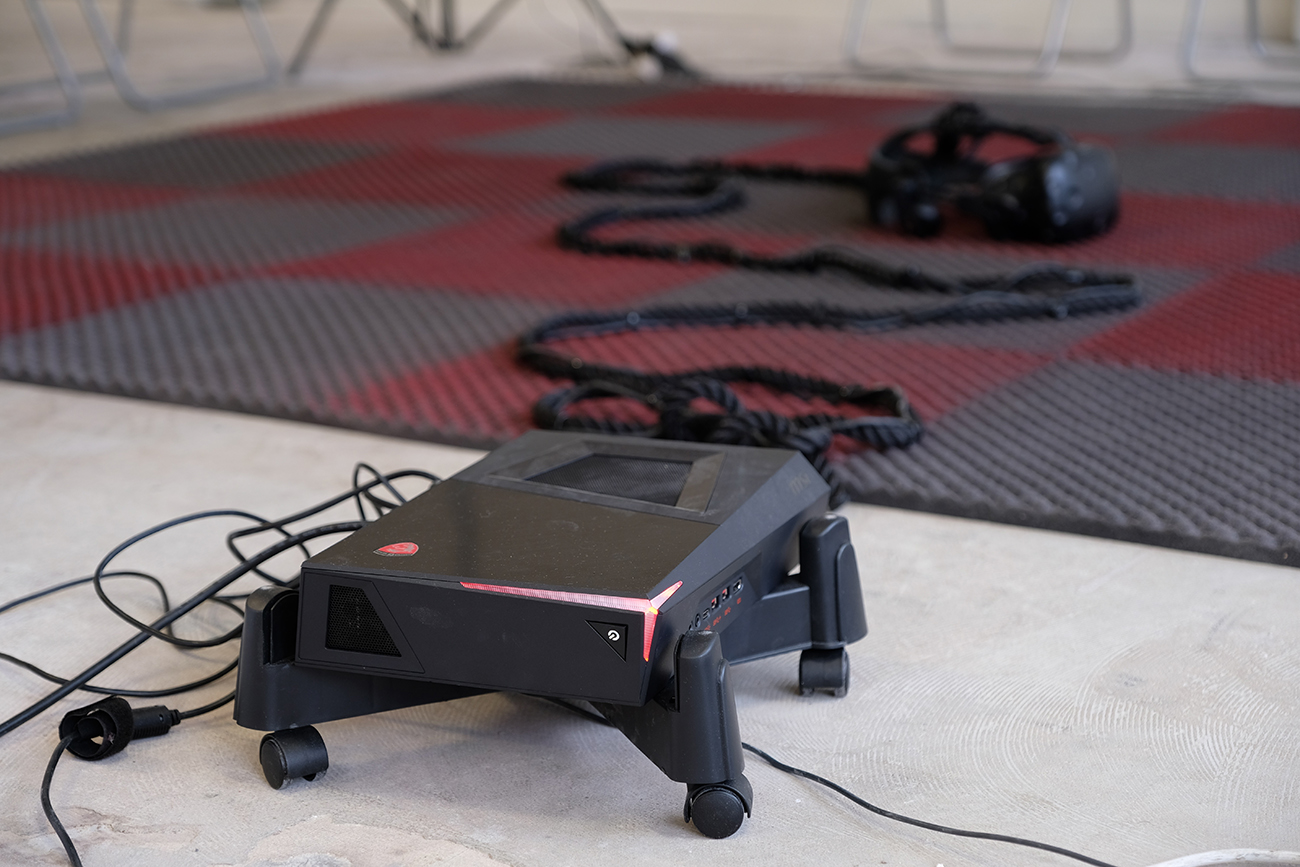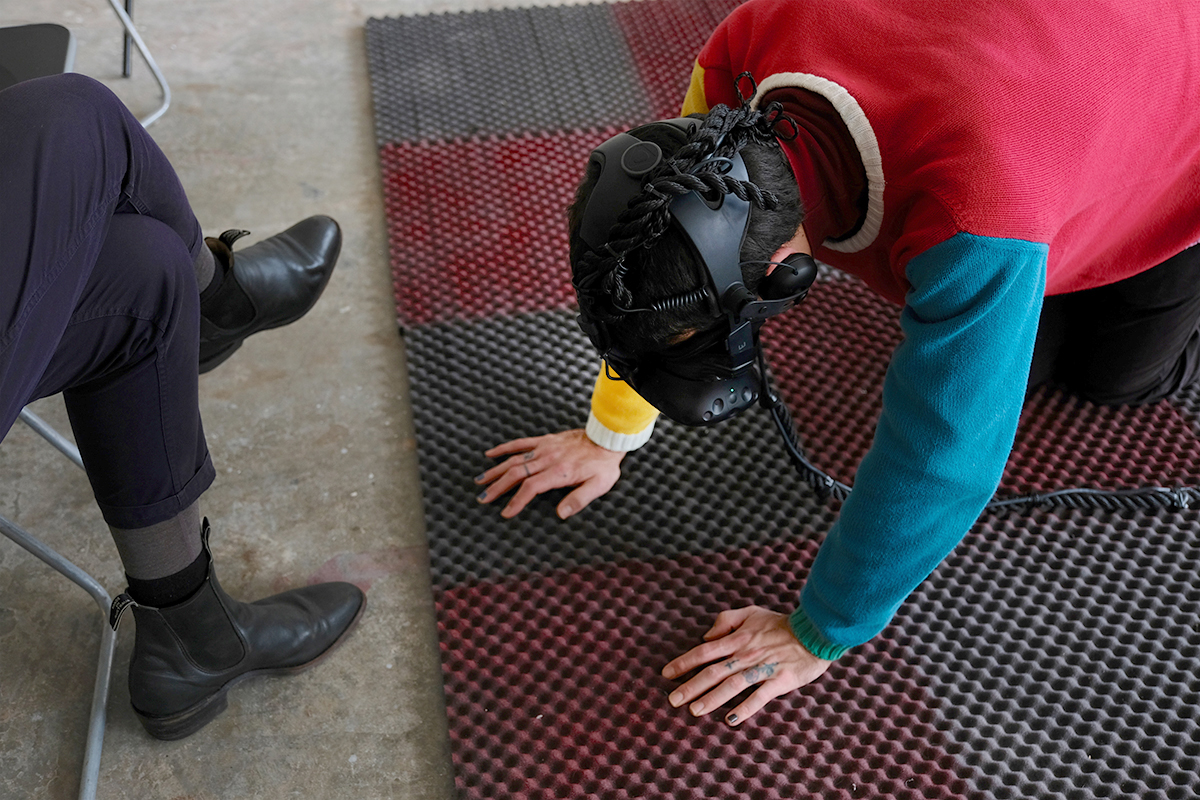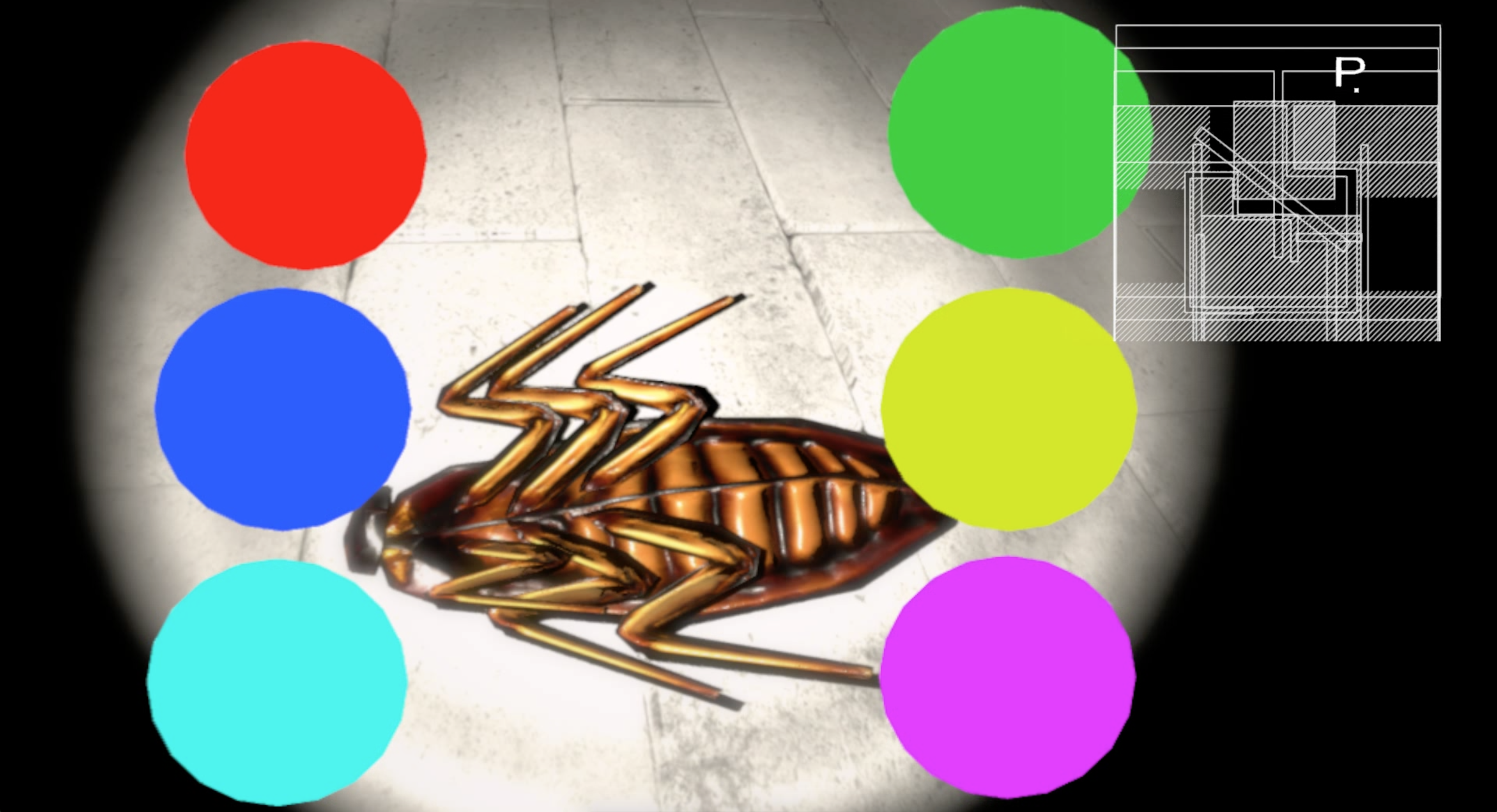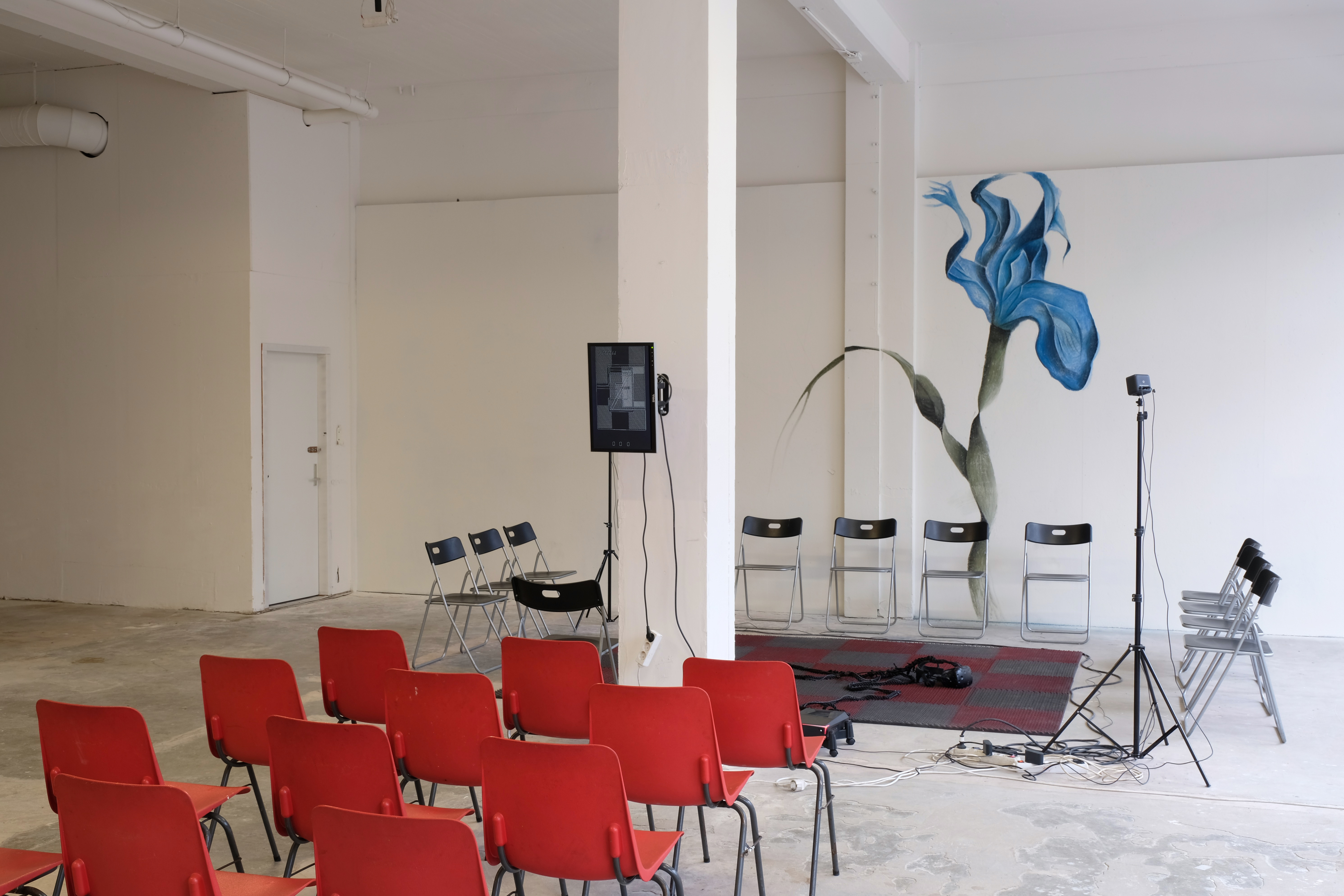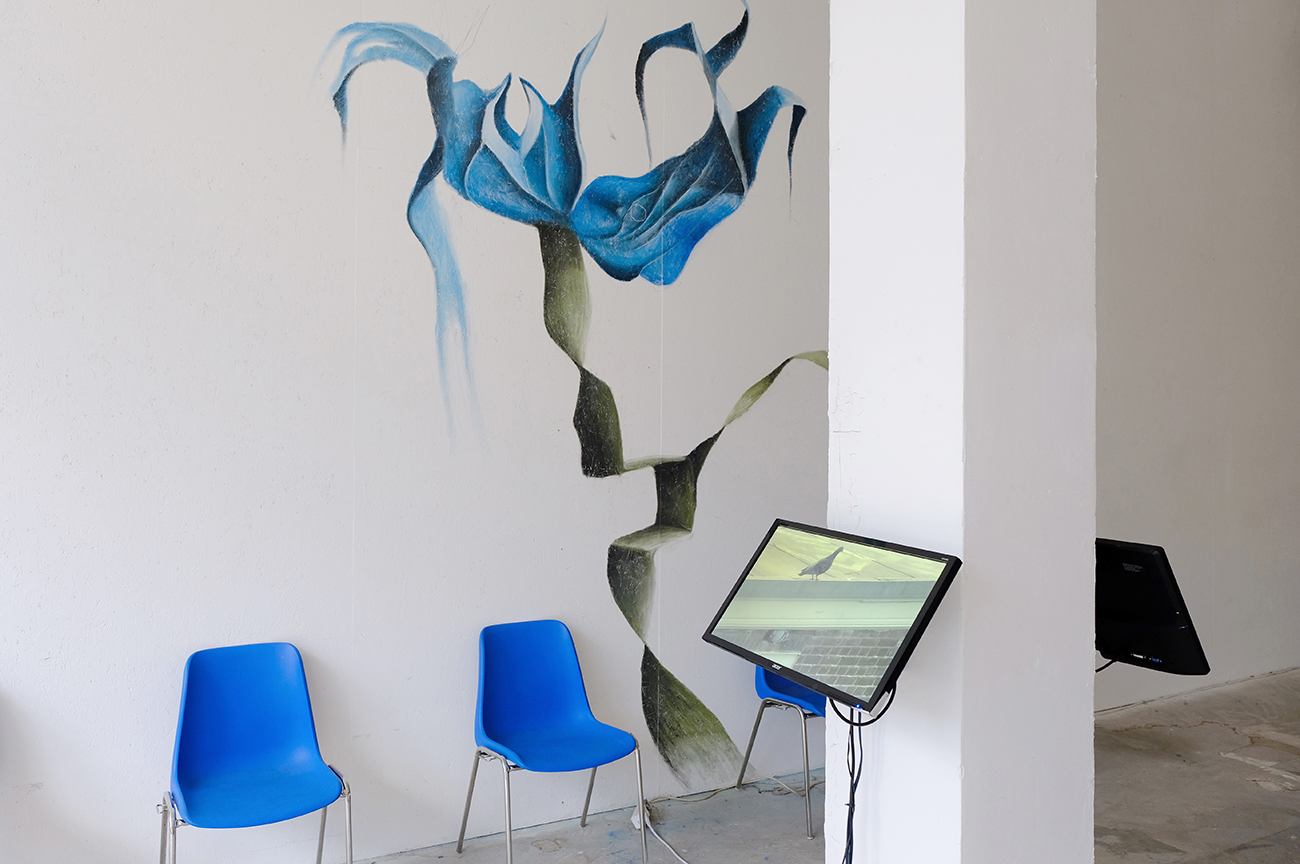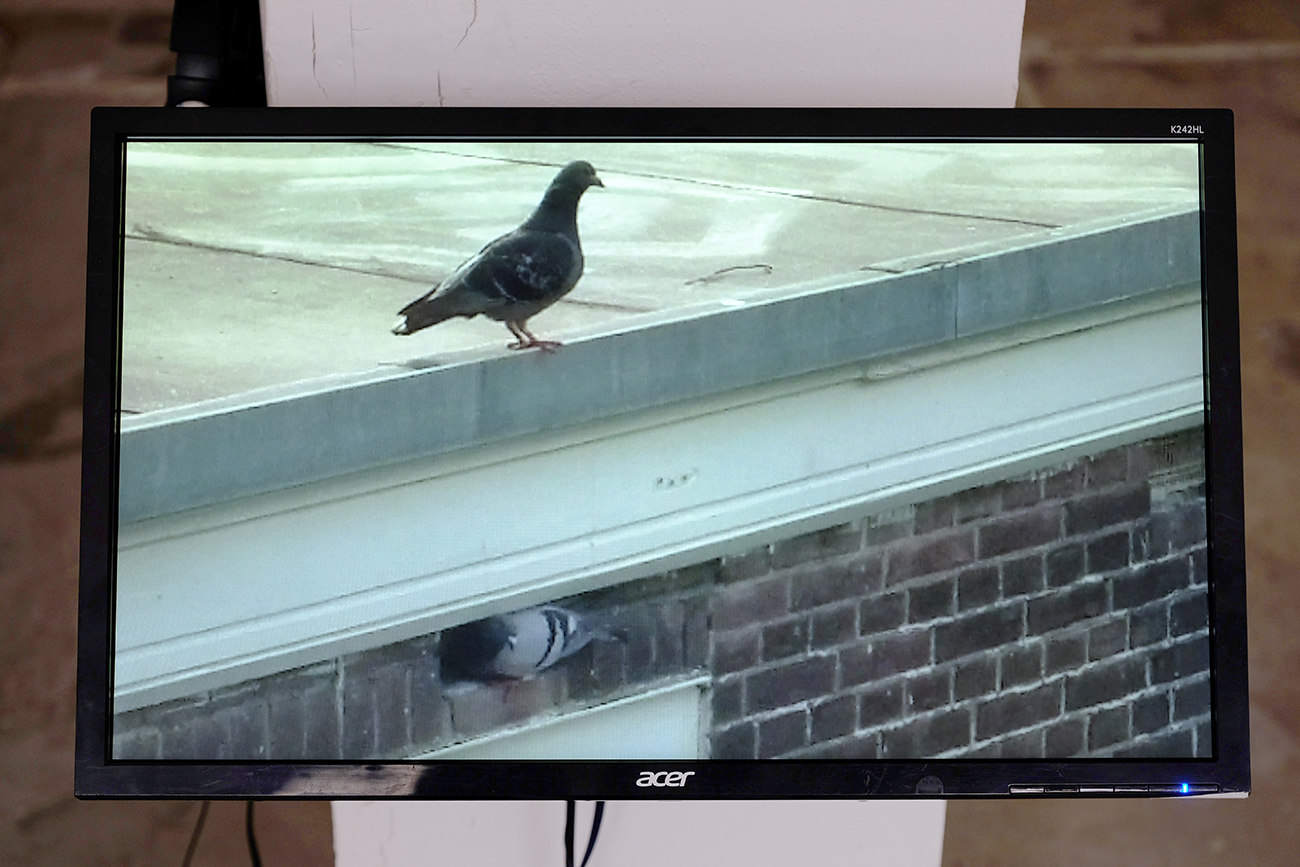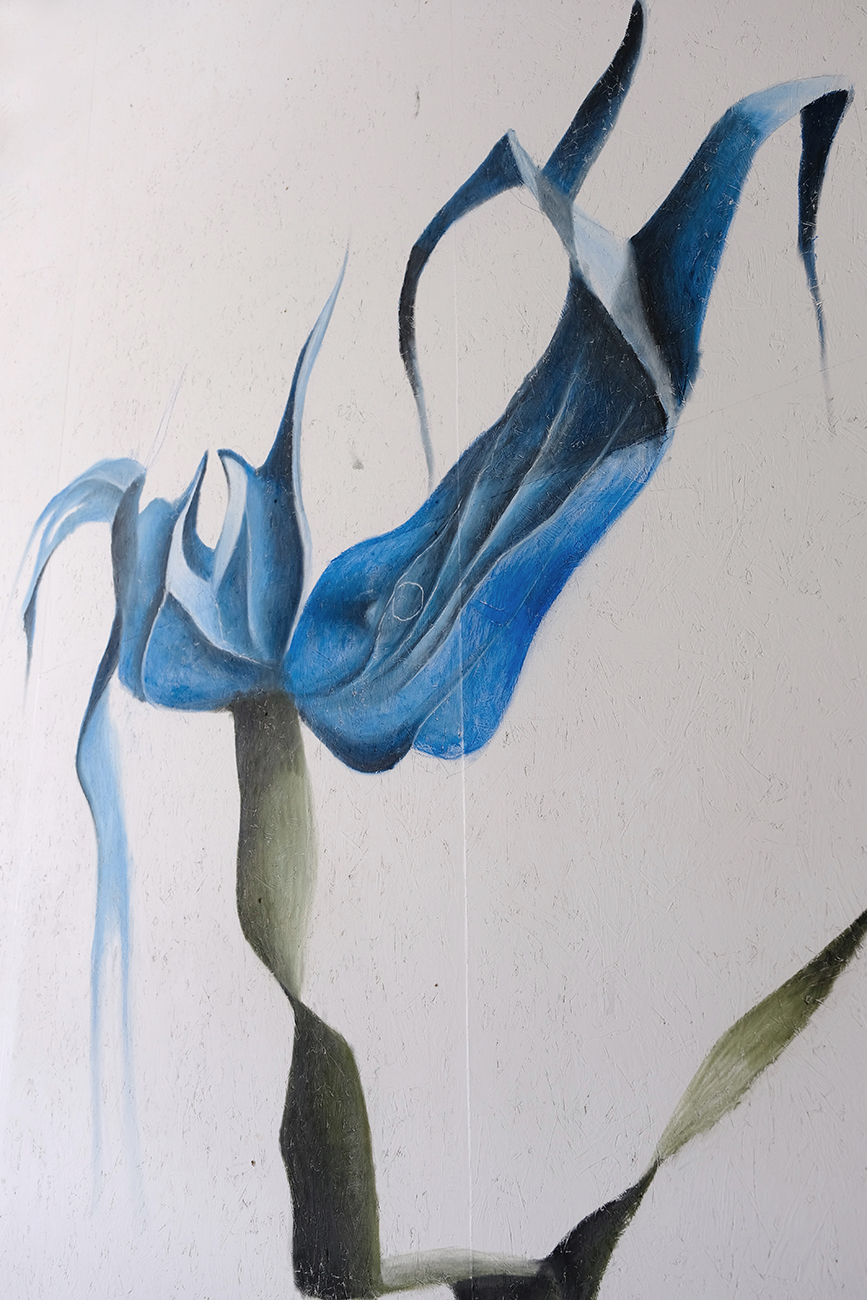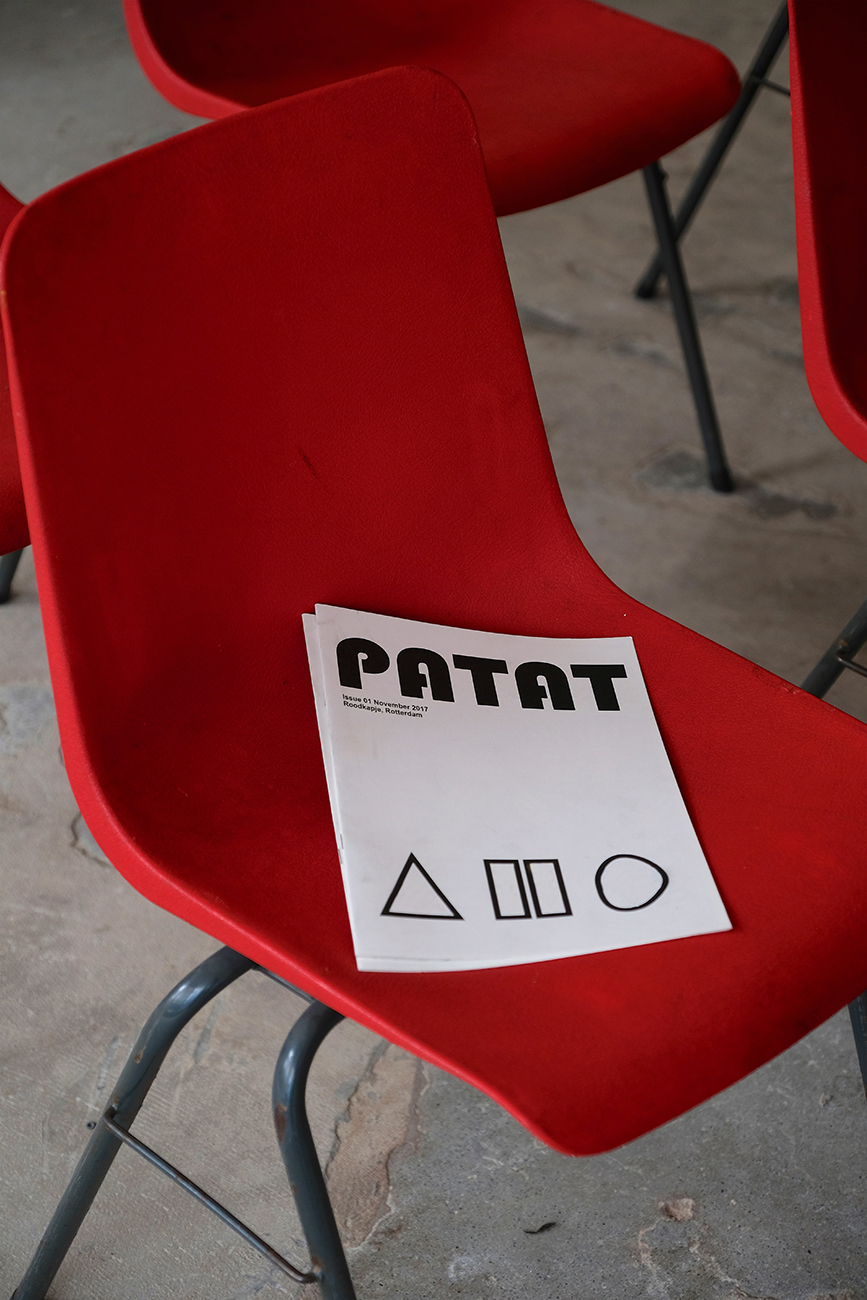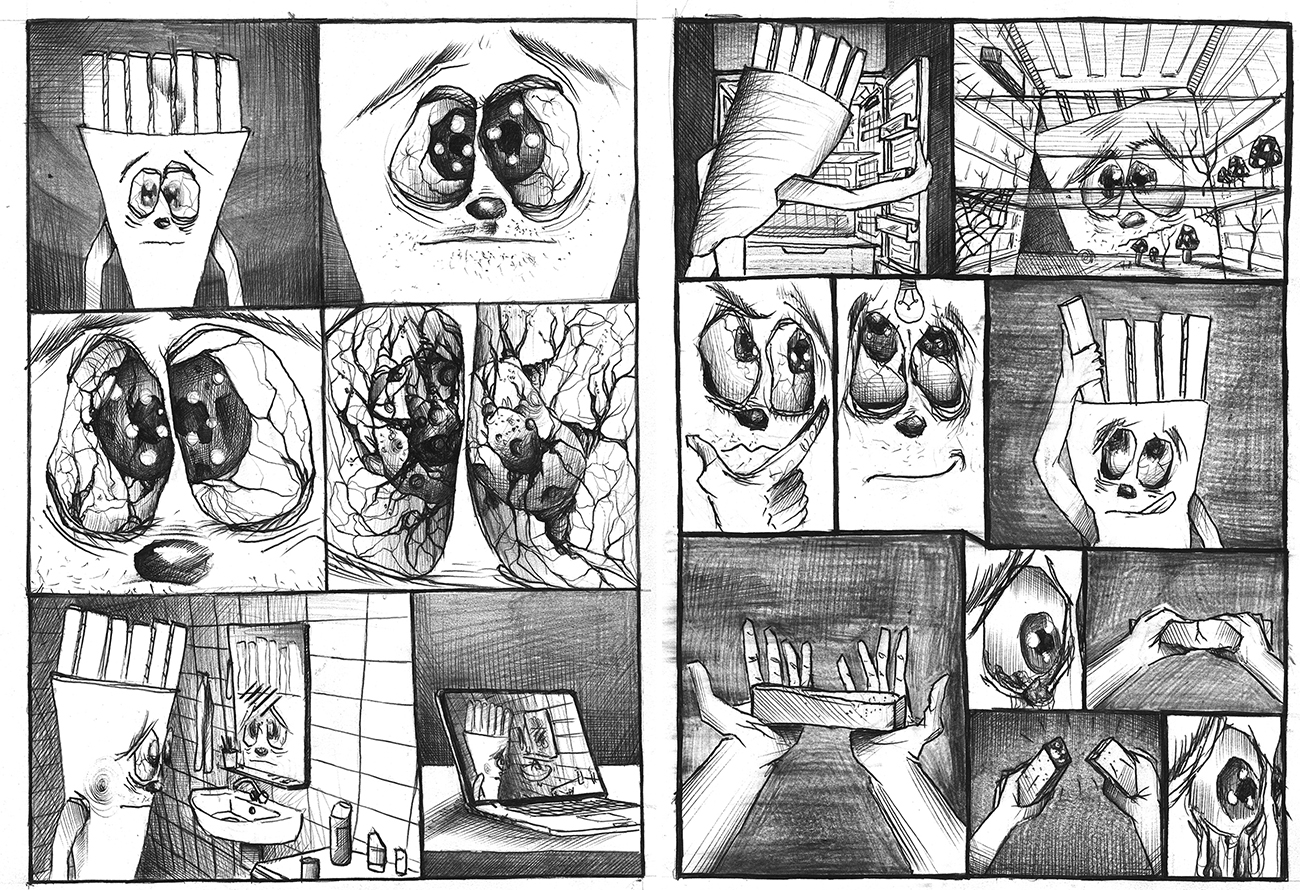 ---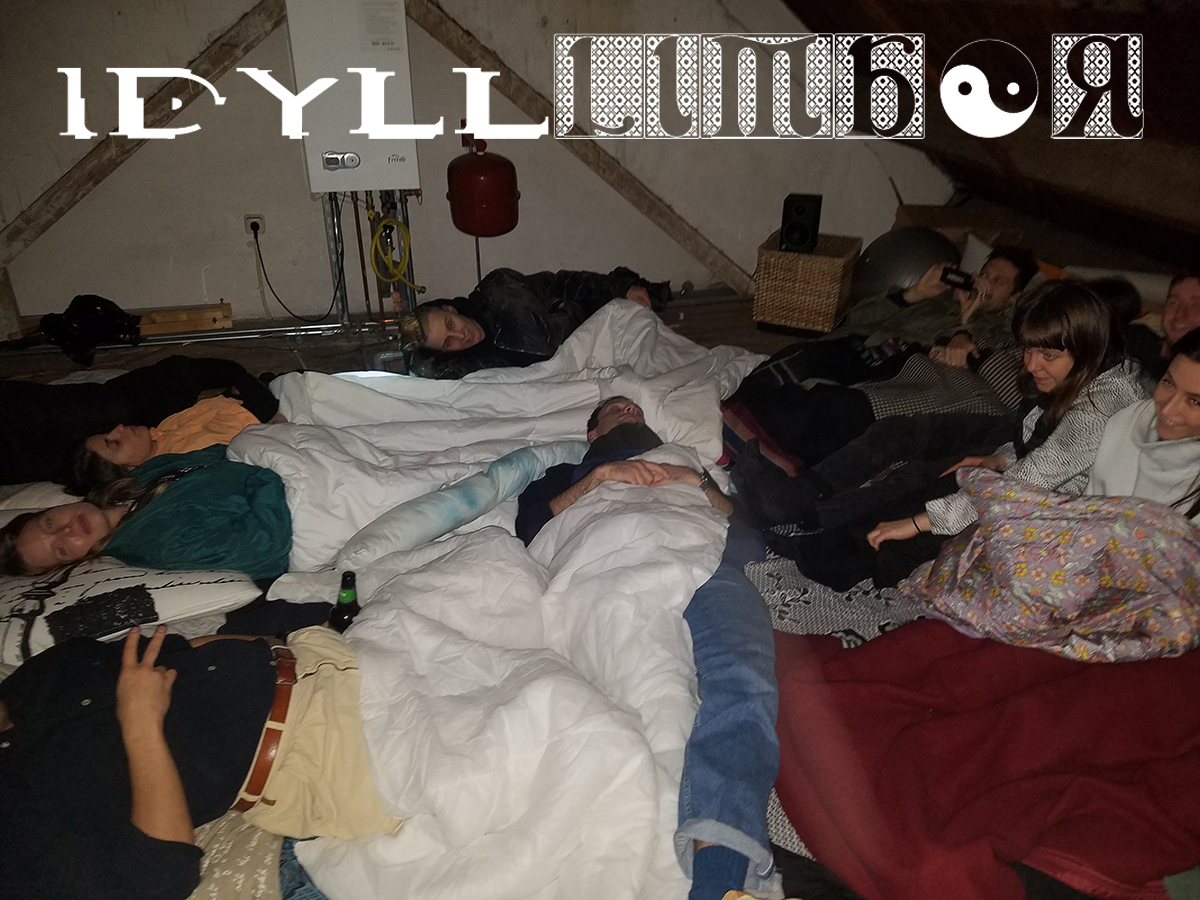 IDYLLLIMBOR is a monthly, sensory deprivation listening session that I host in my attic in South Rotterdam, starting in 2015. IDYLLLIMBOR "sets out to make unmediated room for pure sound; to explore the difference between the involuntary nature of hearing and the voluntary, selective nature of actively listening, striving to build a loose community of like-minded, curious individuals, to come together listen to a curated program of music/sound and be differently present (and usually eat some homemade mashed potatoes)". Documentation, flyers and mixes on the IDYLLLIMBOR website.
---
Communication, 2017, mural (acylic on wall), as part of 'White Walkers' group exhibition organized by Kaspars Groševs at Tallinas iela 10, Riga with Jaakko Pallasvuo, Carl Palm, Viktor Timofeev, Rūtene Merkliopaite, Aapo Nikkanen, Evita Vasiļjeva, Marianne Vierø, Īrisa Erbse, Līva Rutmane.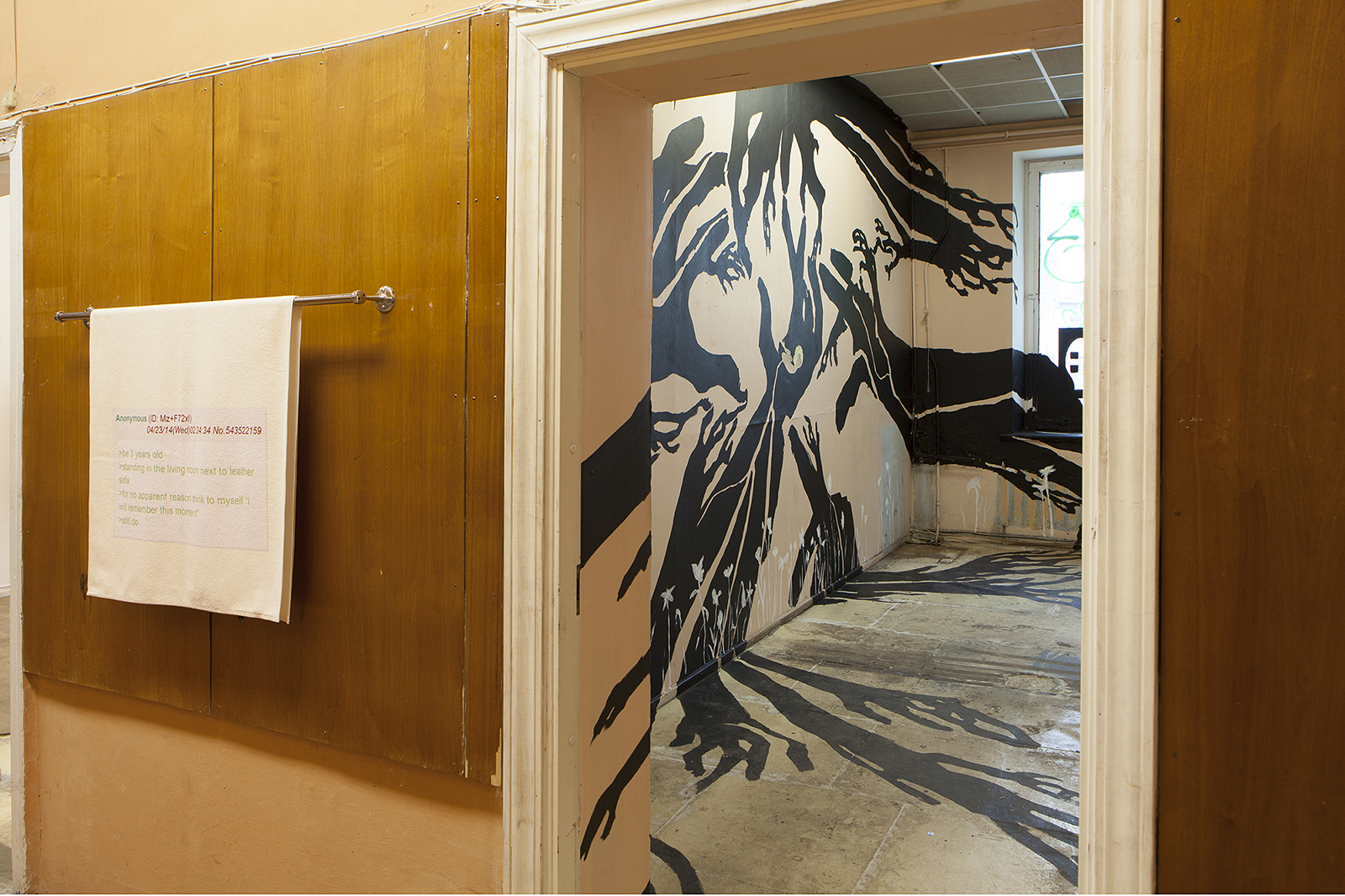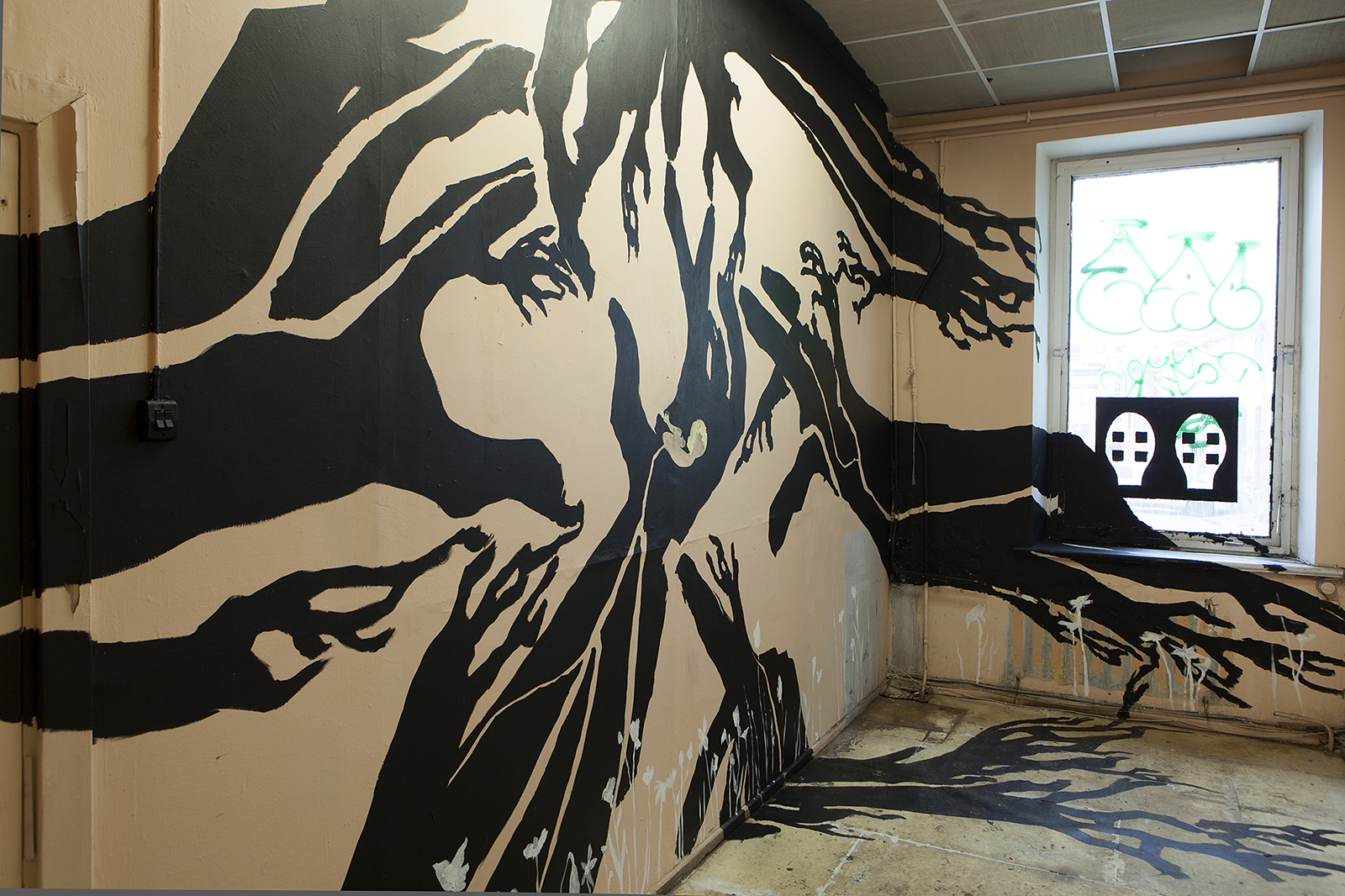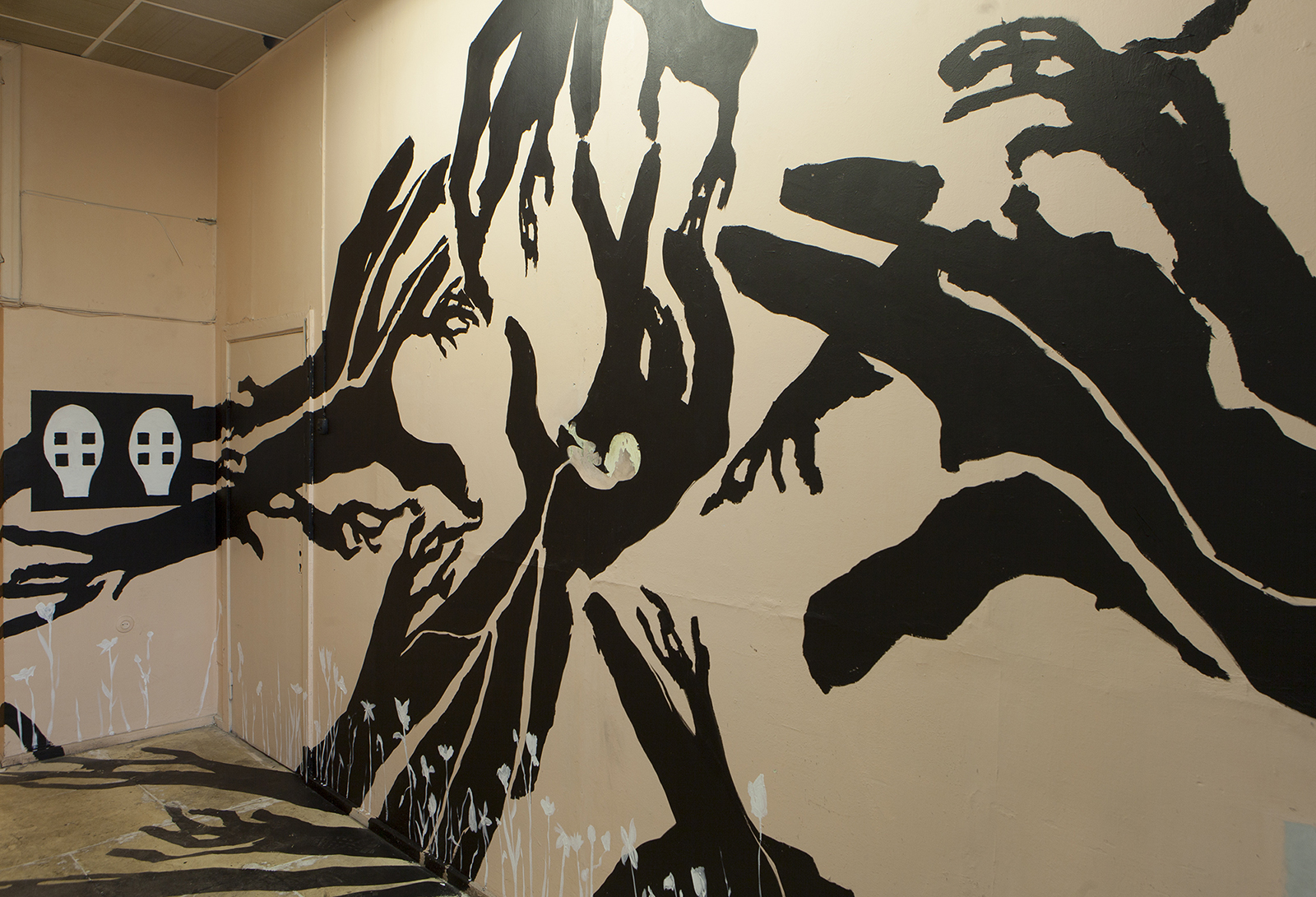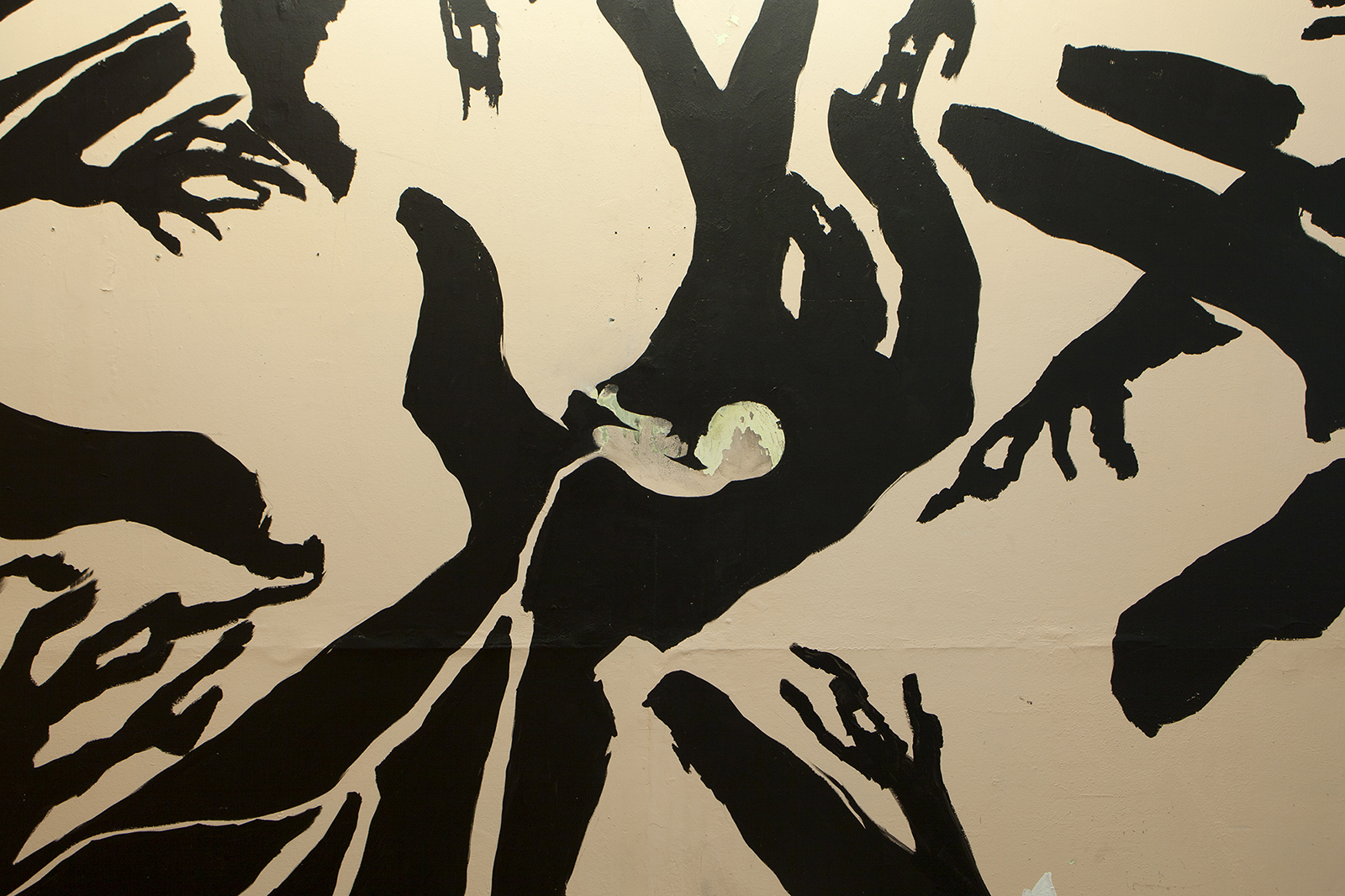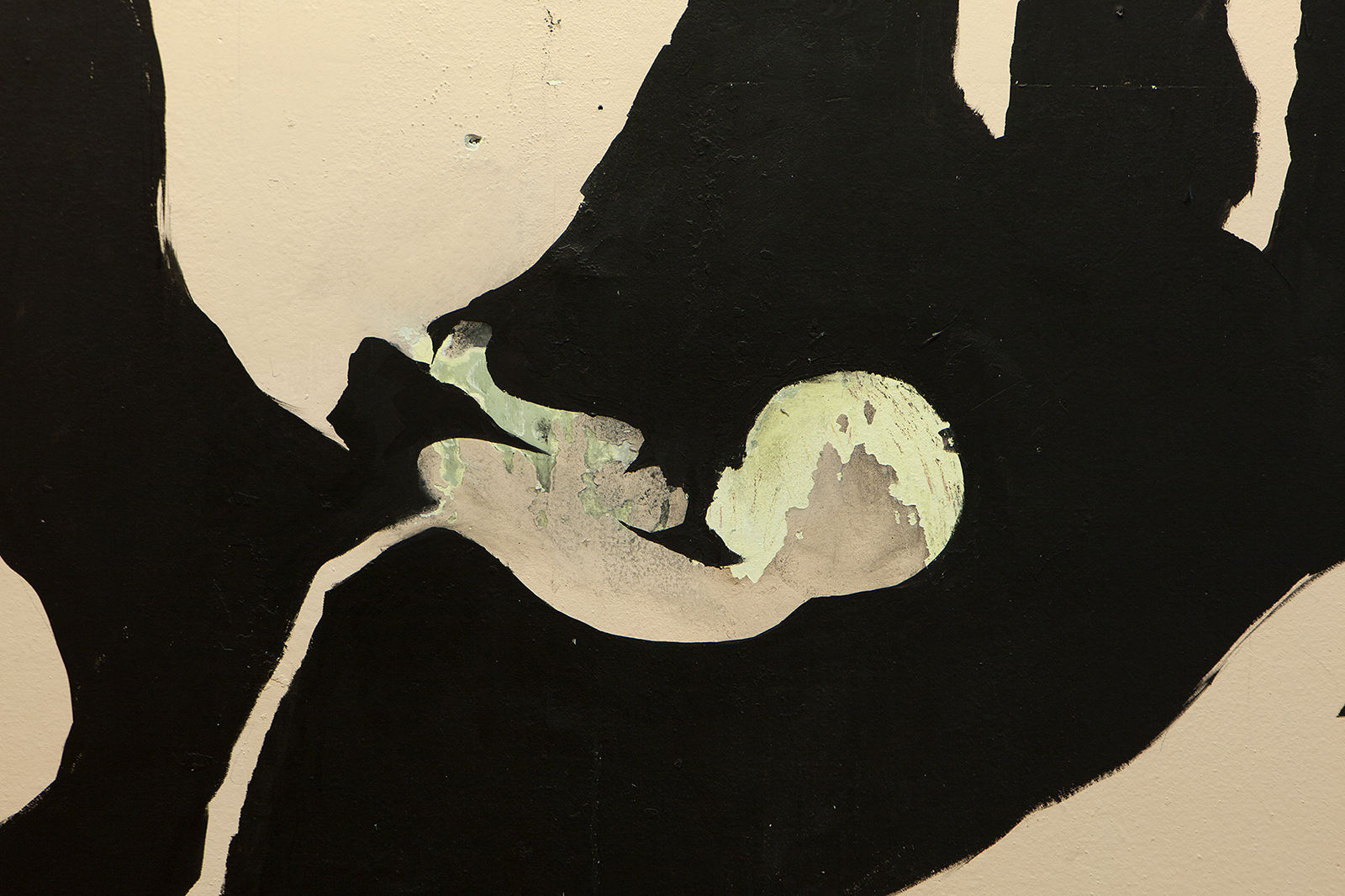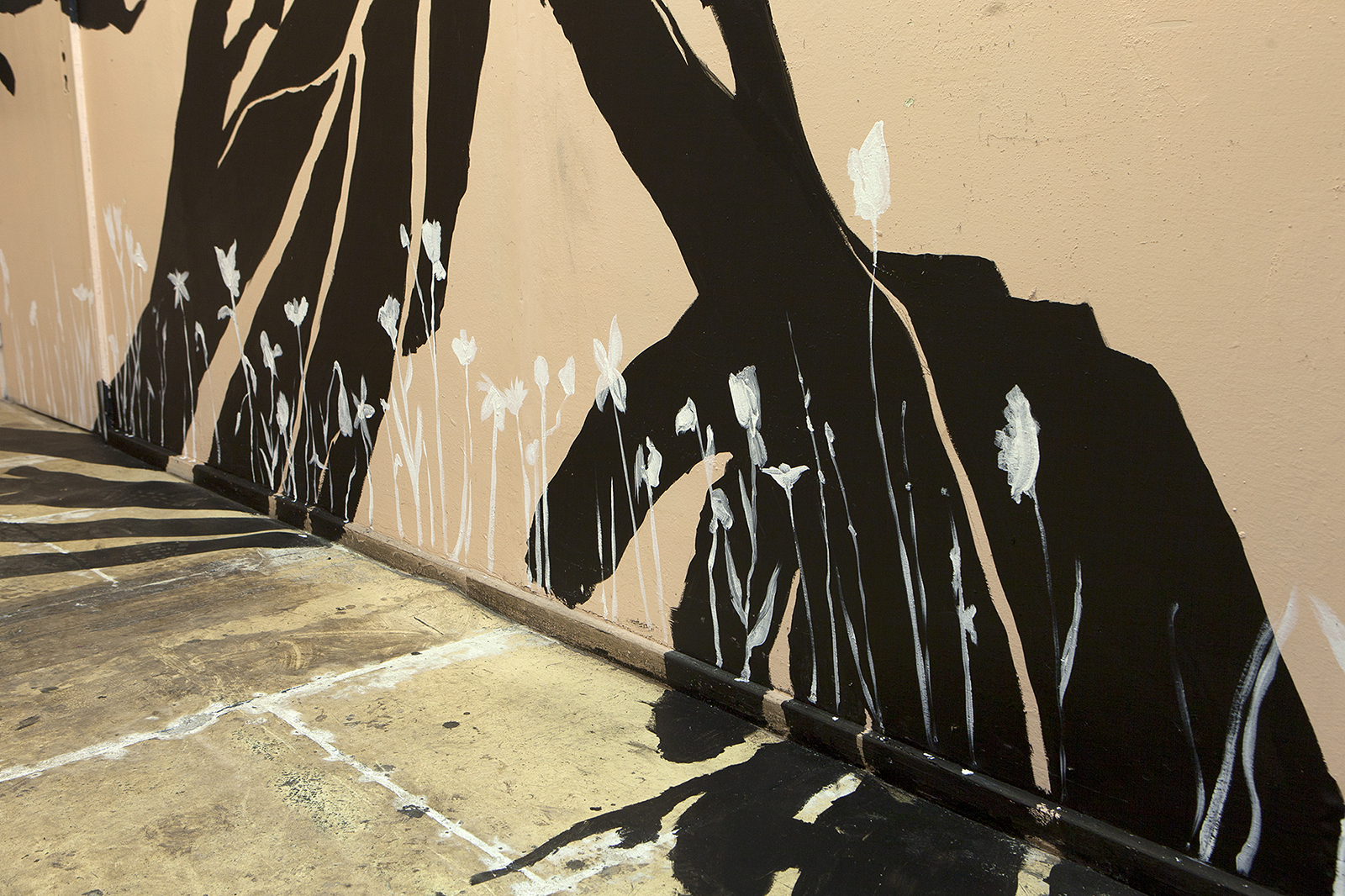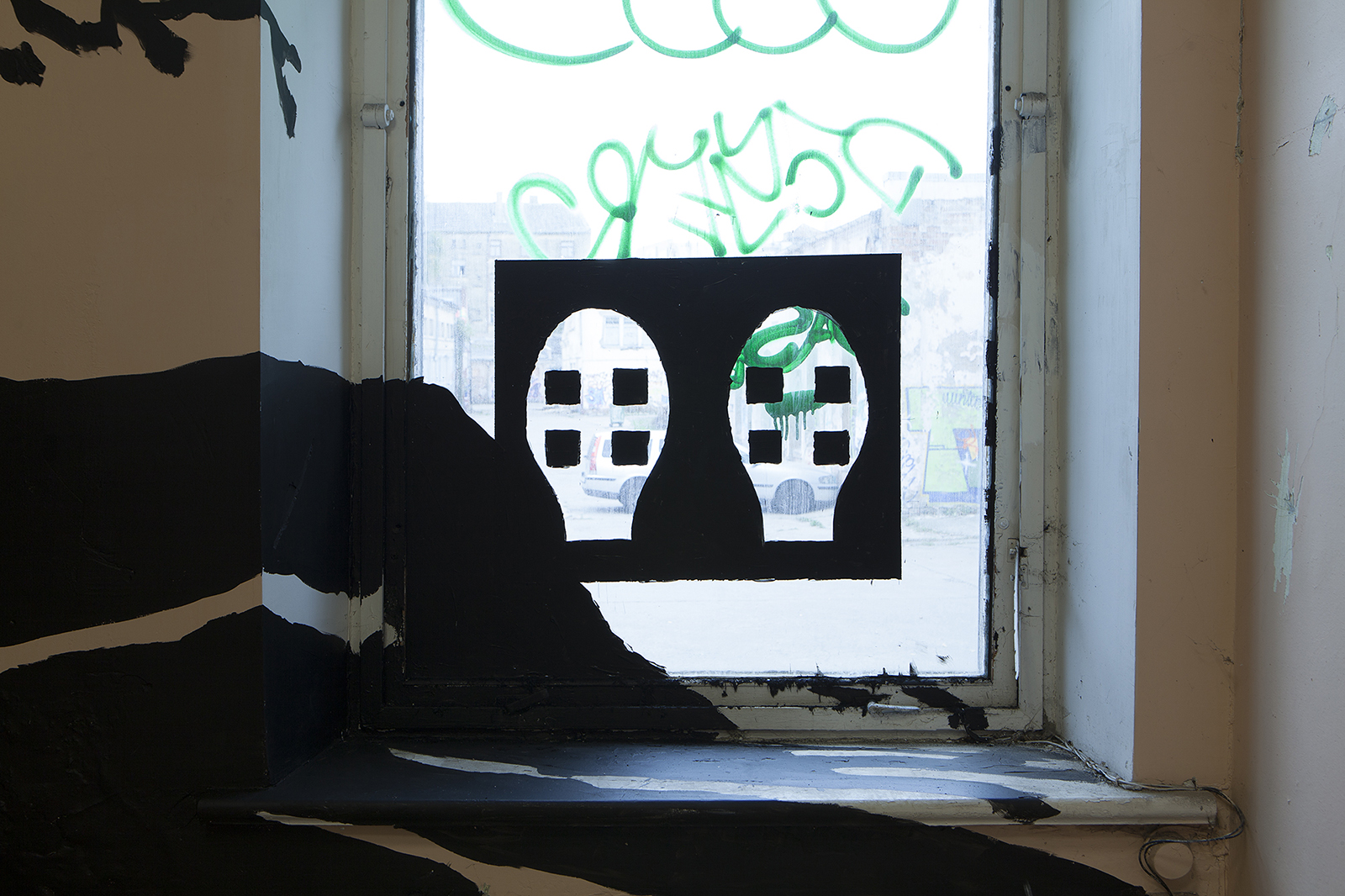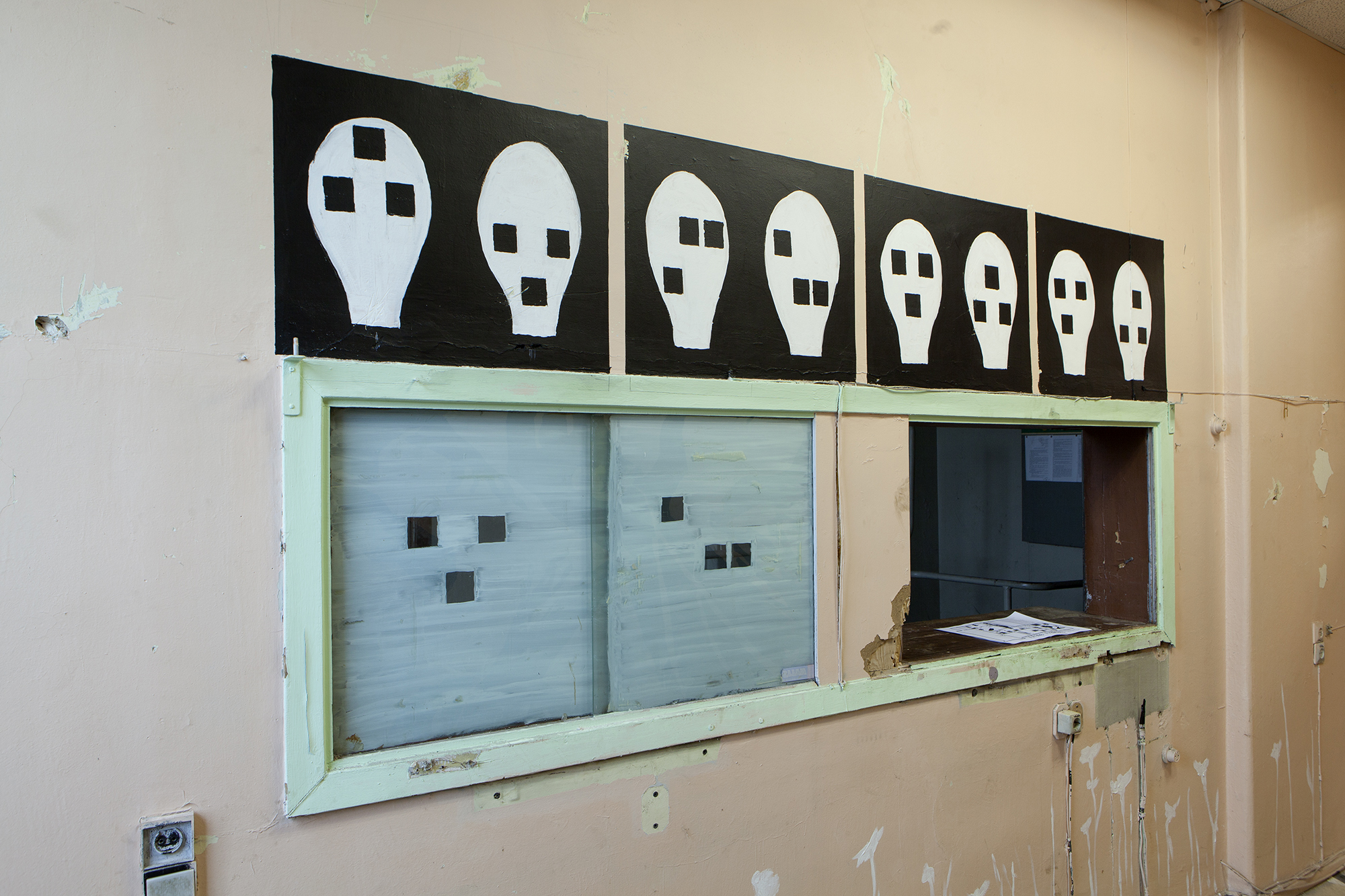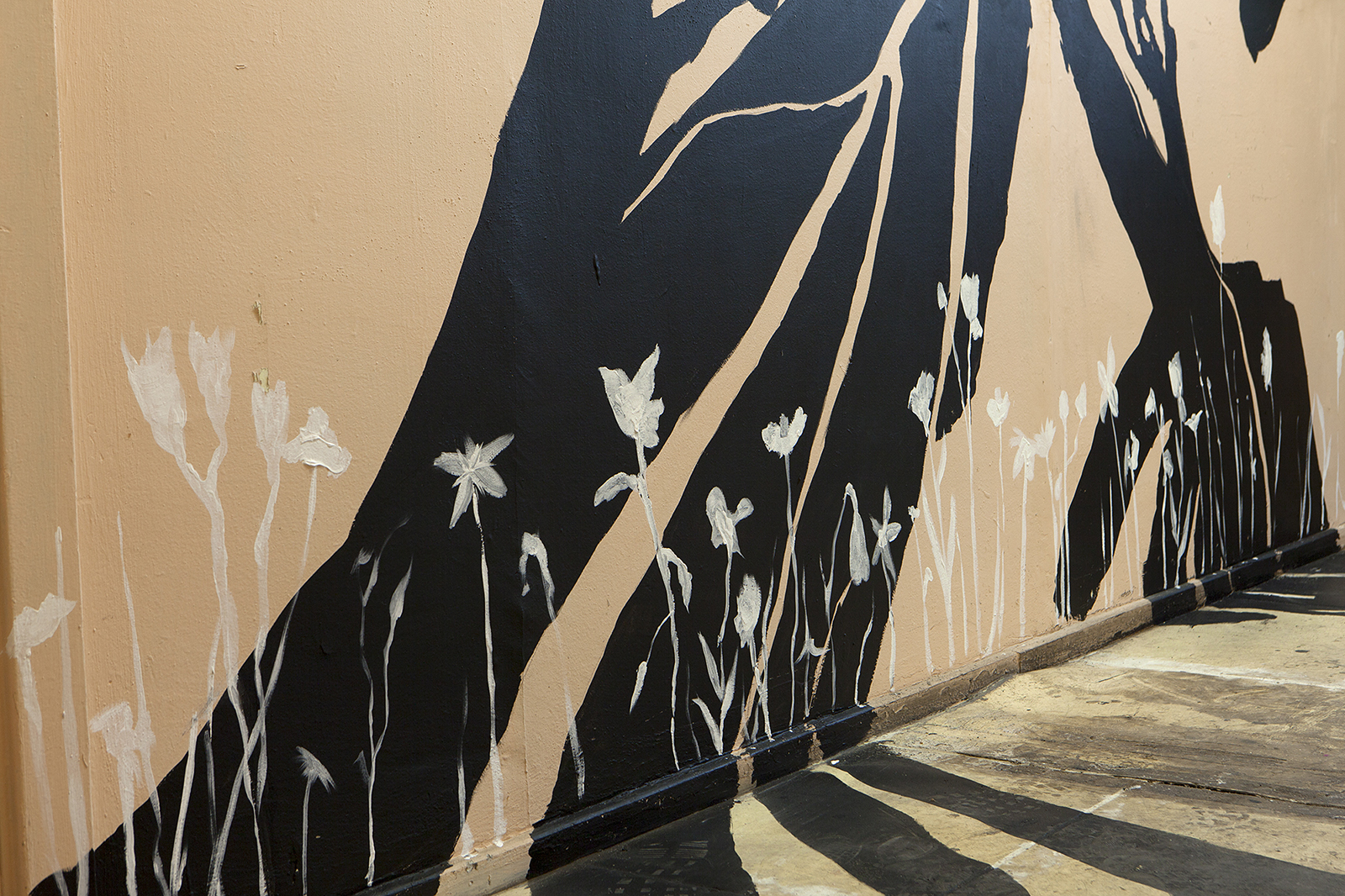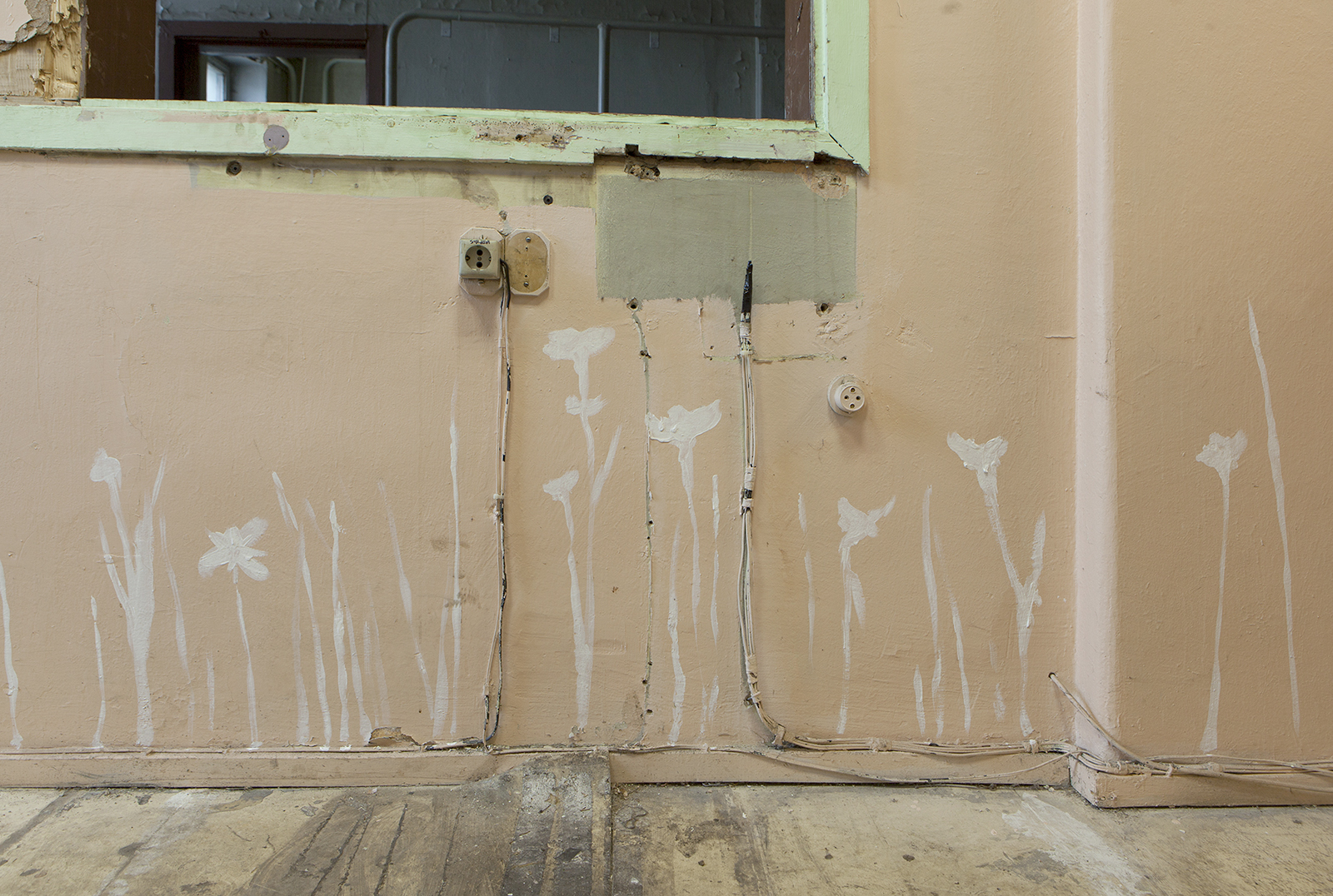 ---
Zolitude, musical collaboration with Kaspars Groševs. Eight track digital album of music and artwork released on Quantum Natives in 2016. Originally hosted on OFLUXO blog. Download here.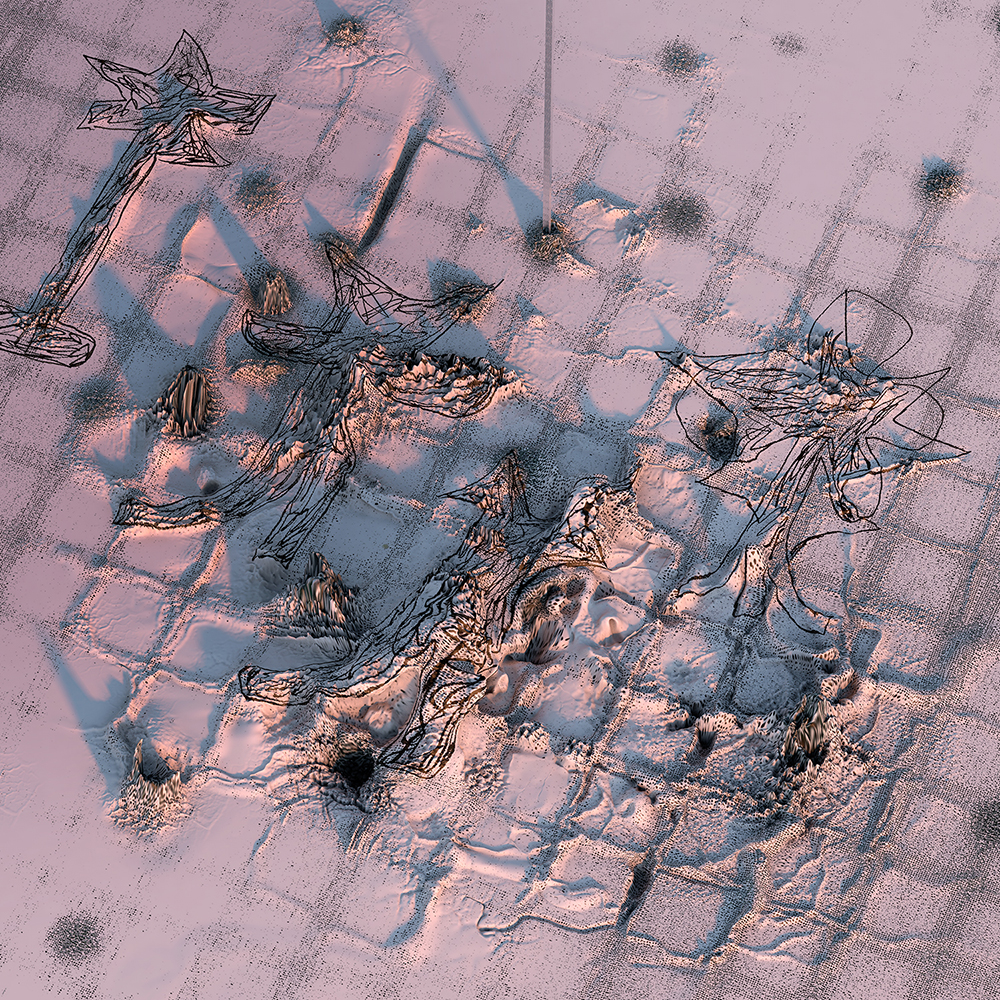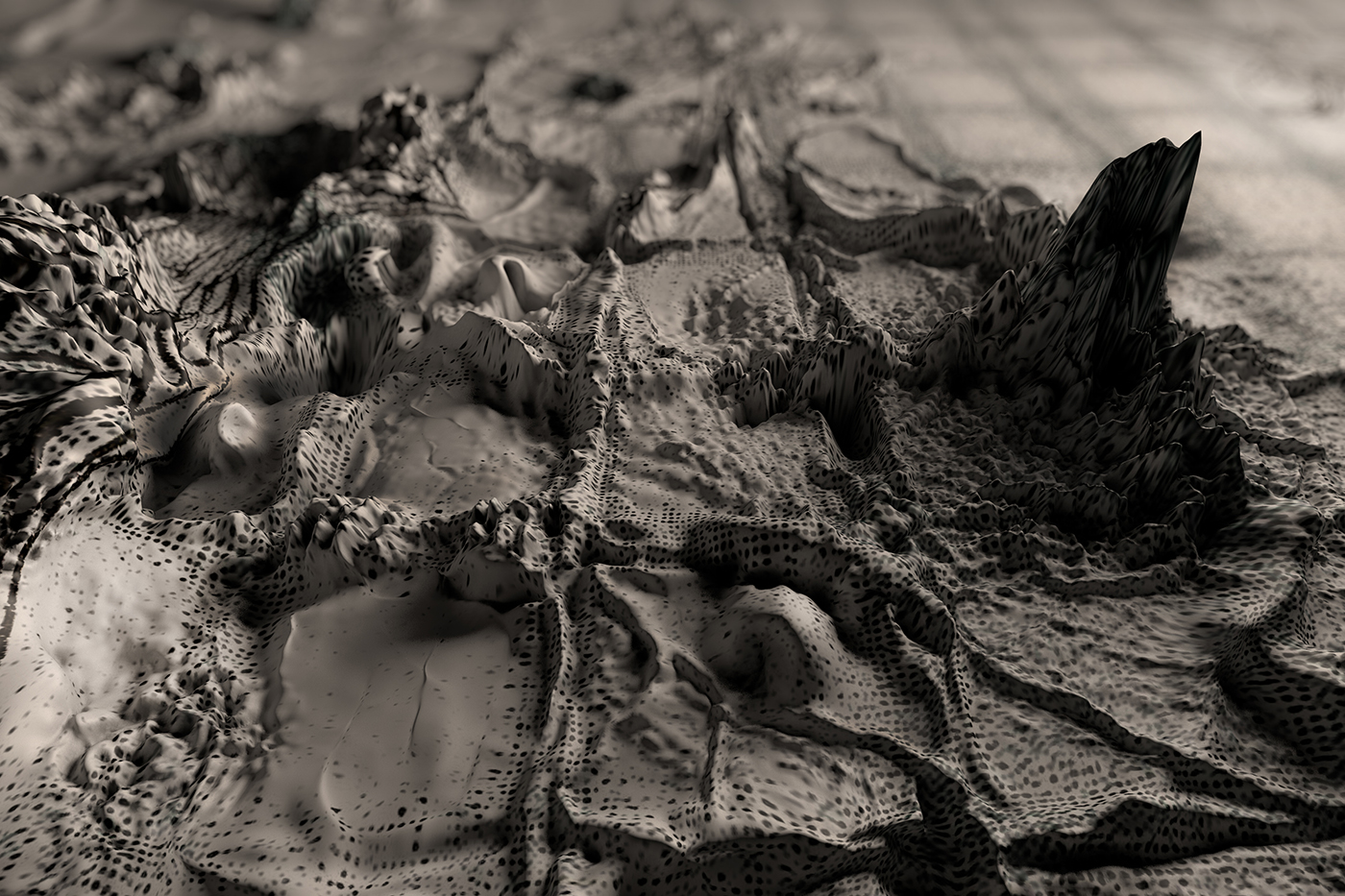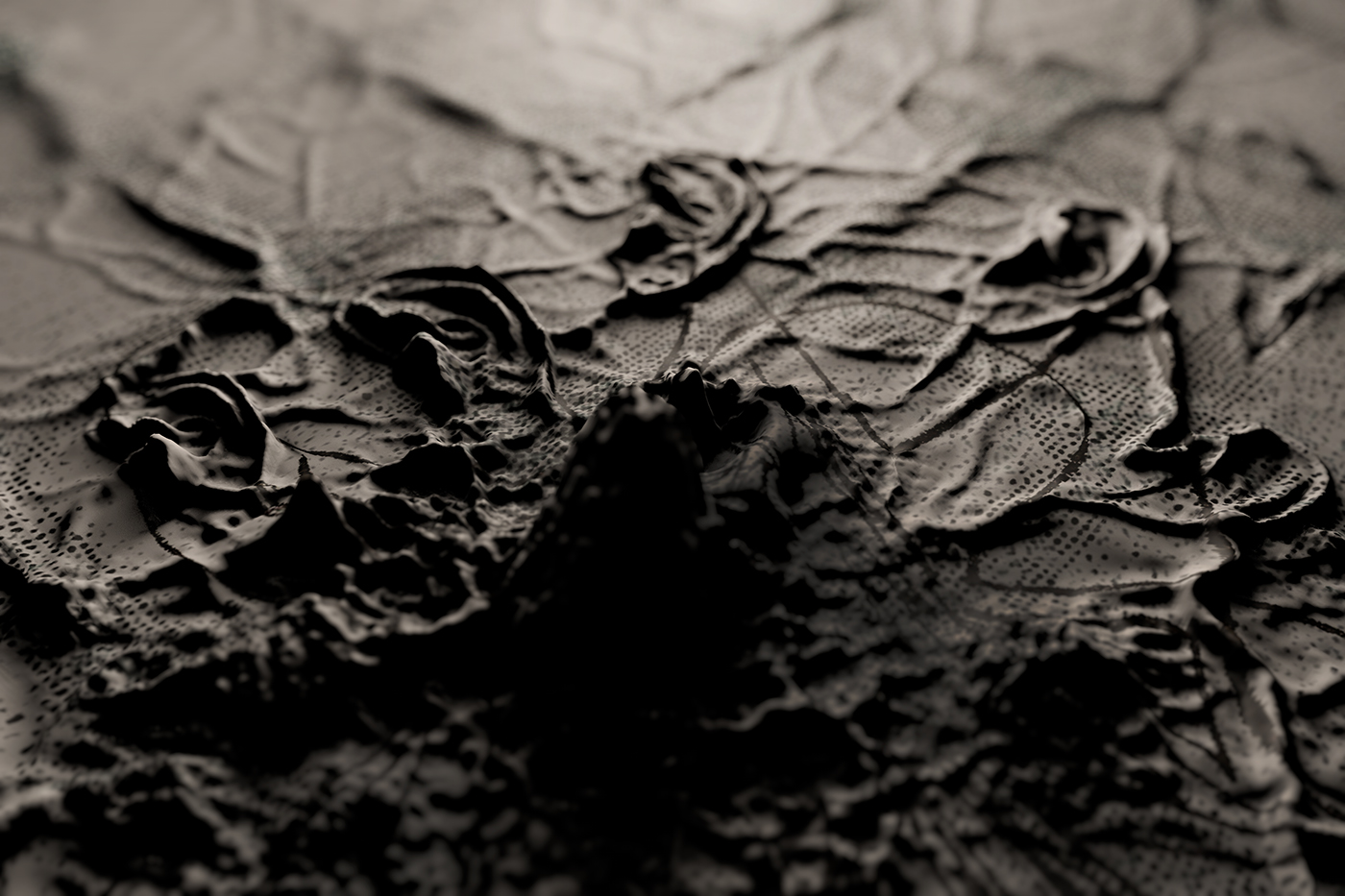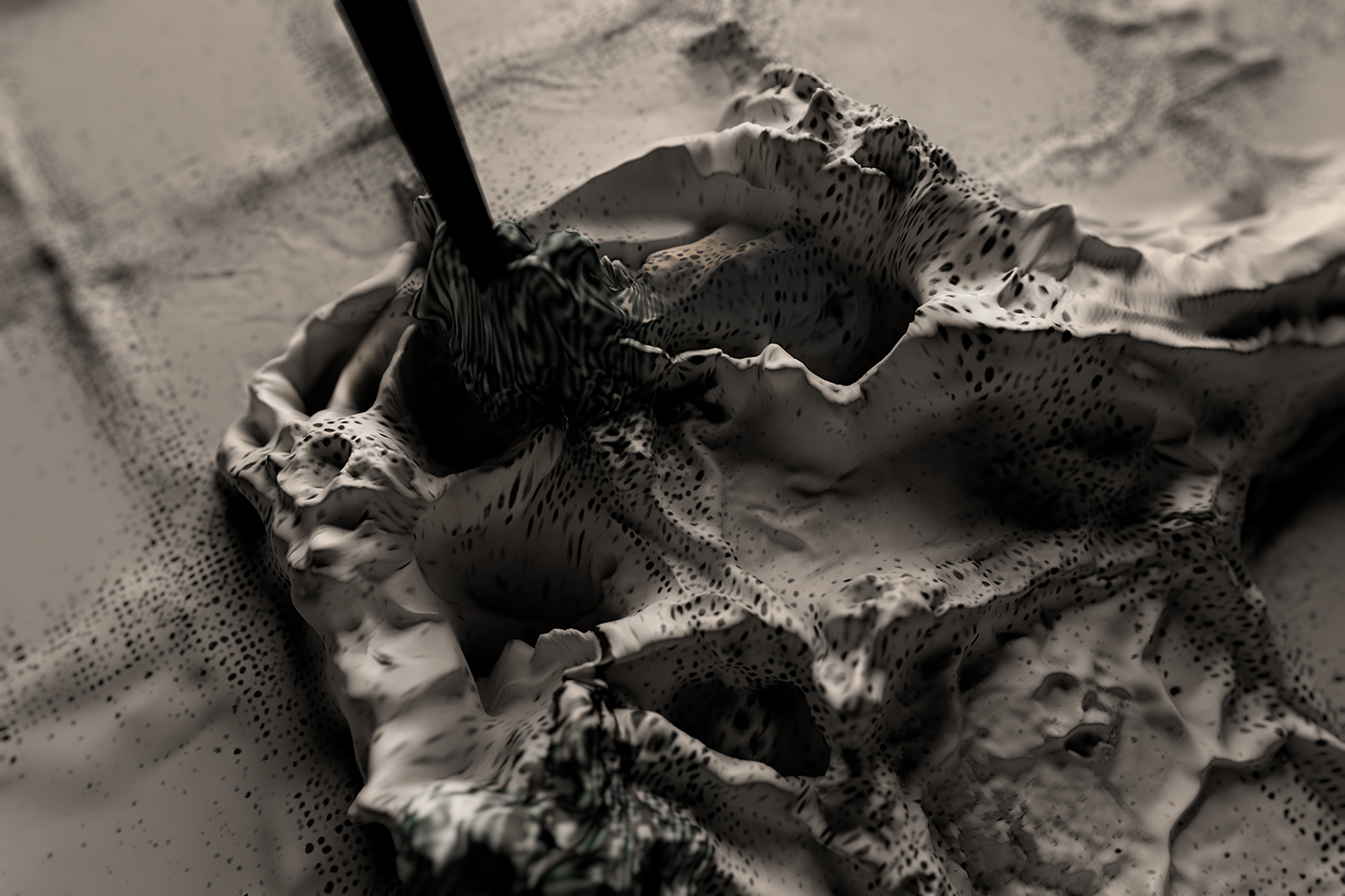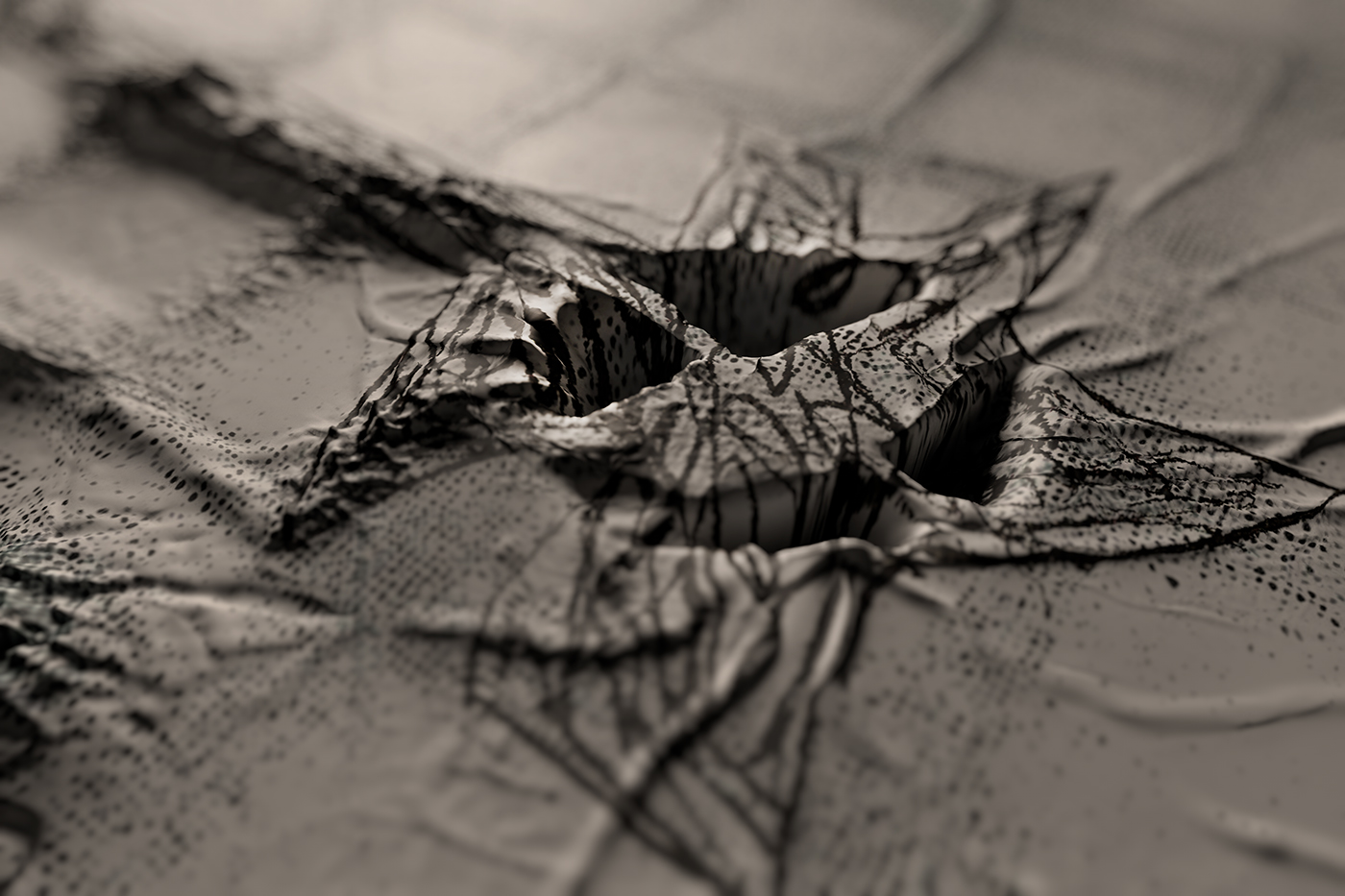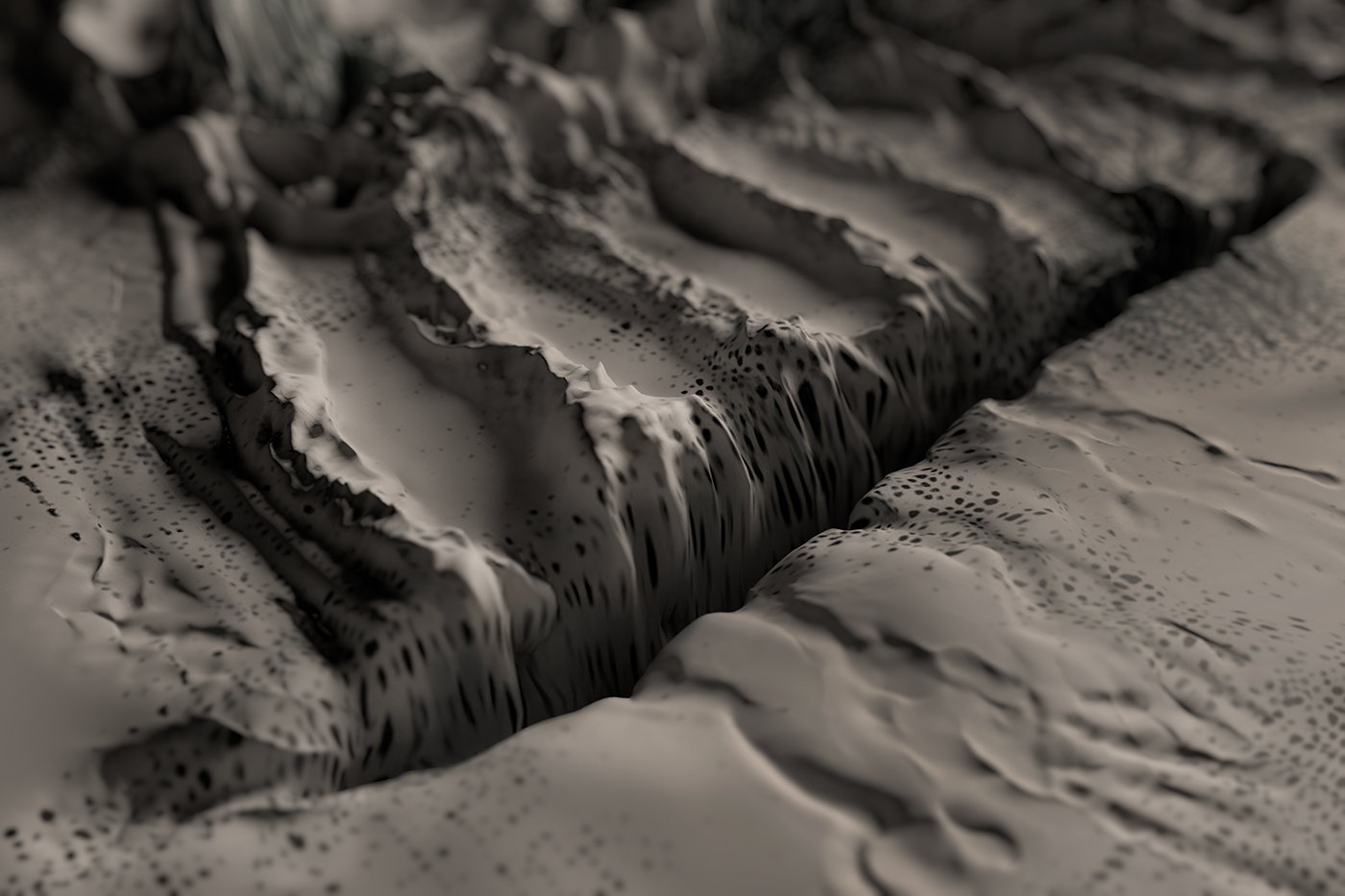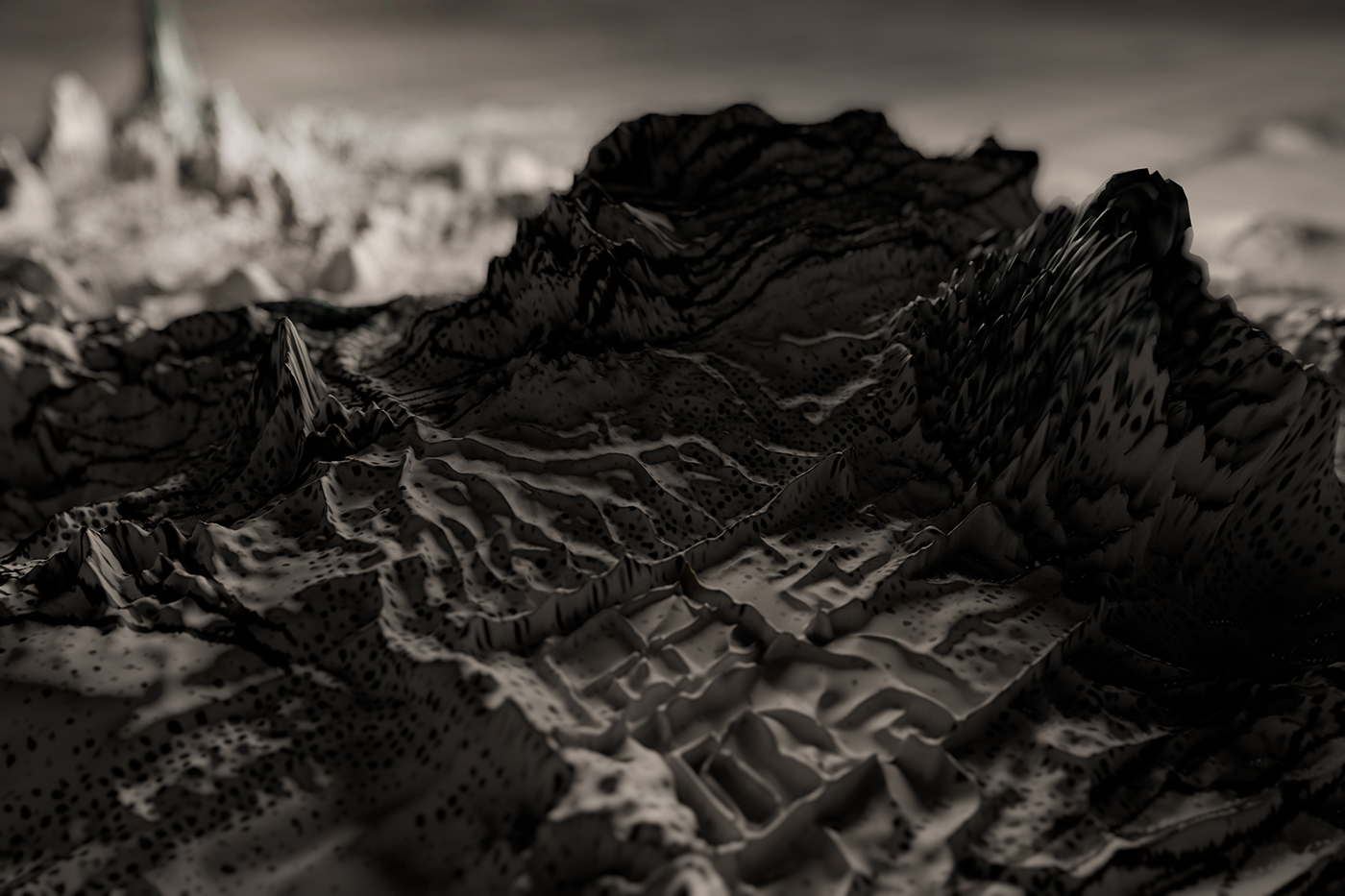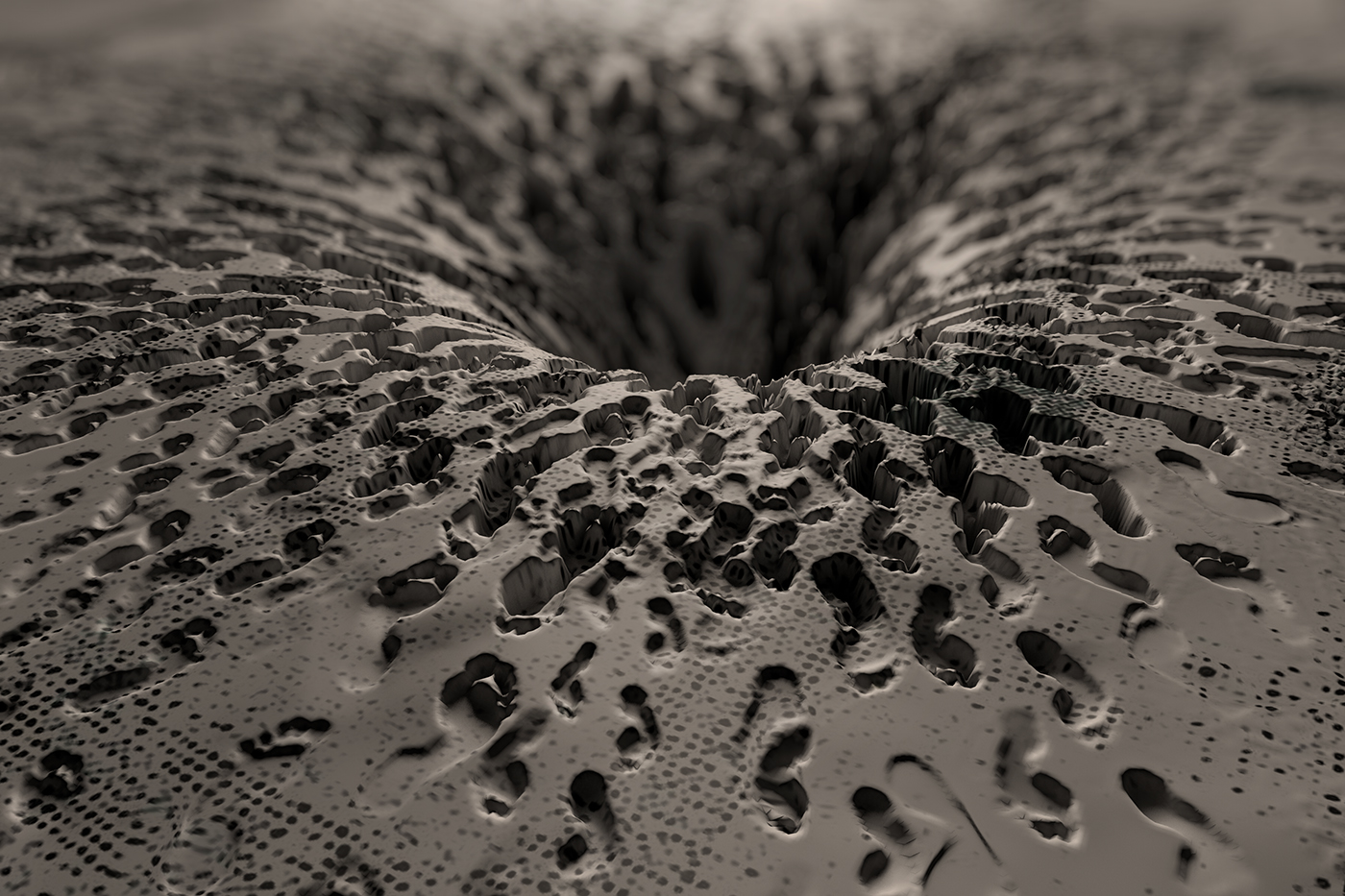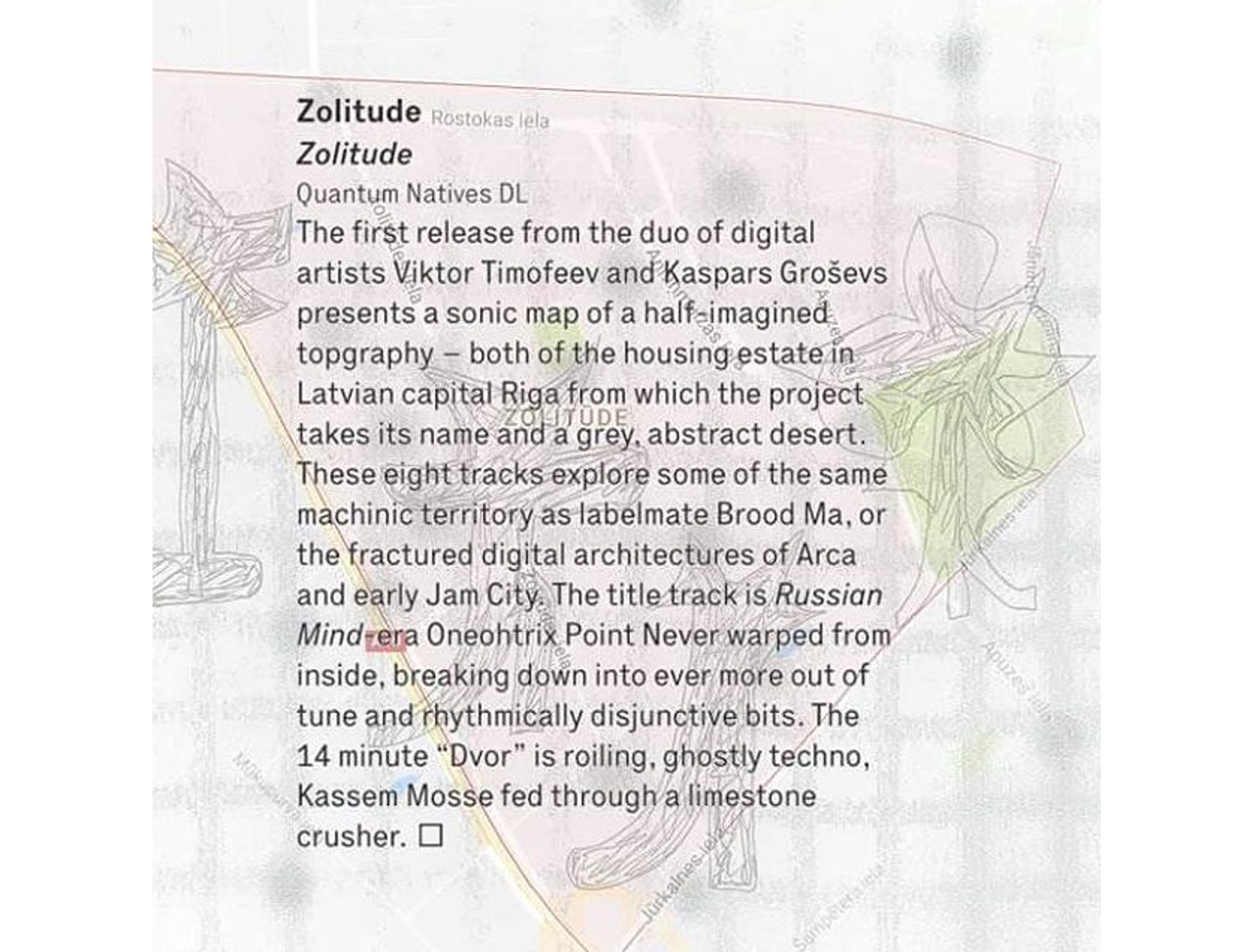 (Wire Magazine 395, January 2017)

---
4.5/5.5 was an installation part of 'Roy Da Prince' group exhibition at Futura, Prague consisting of ten hand-cut digital prints on PVC mounted on walls.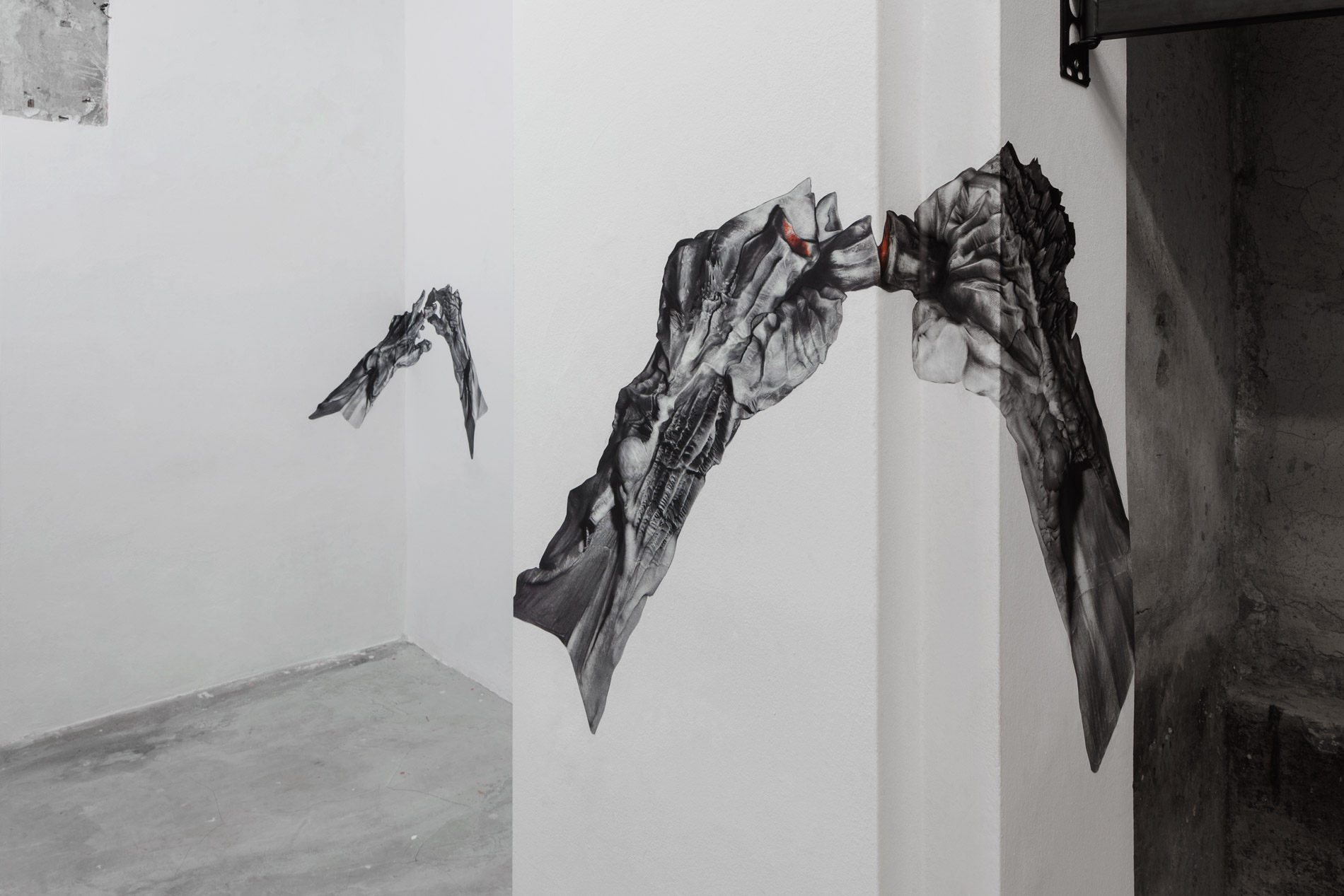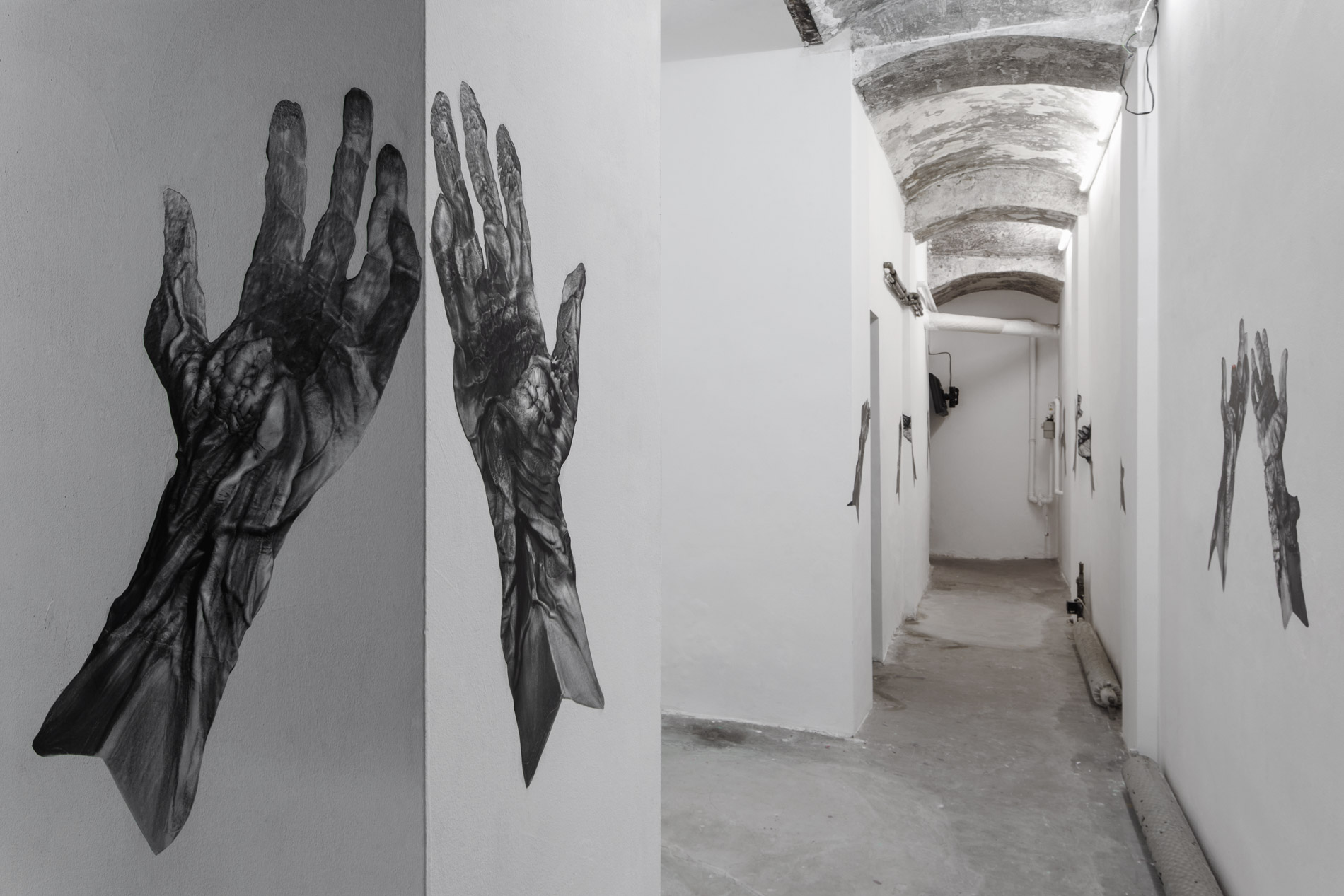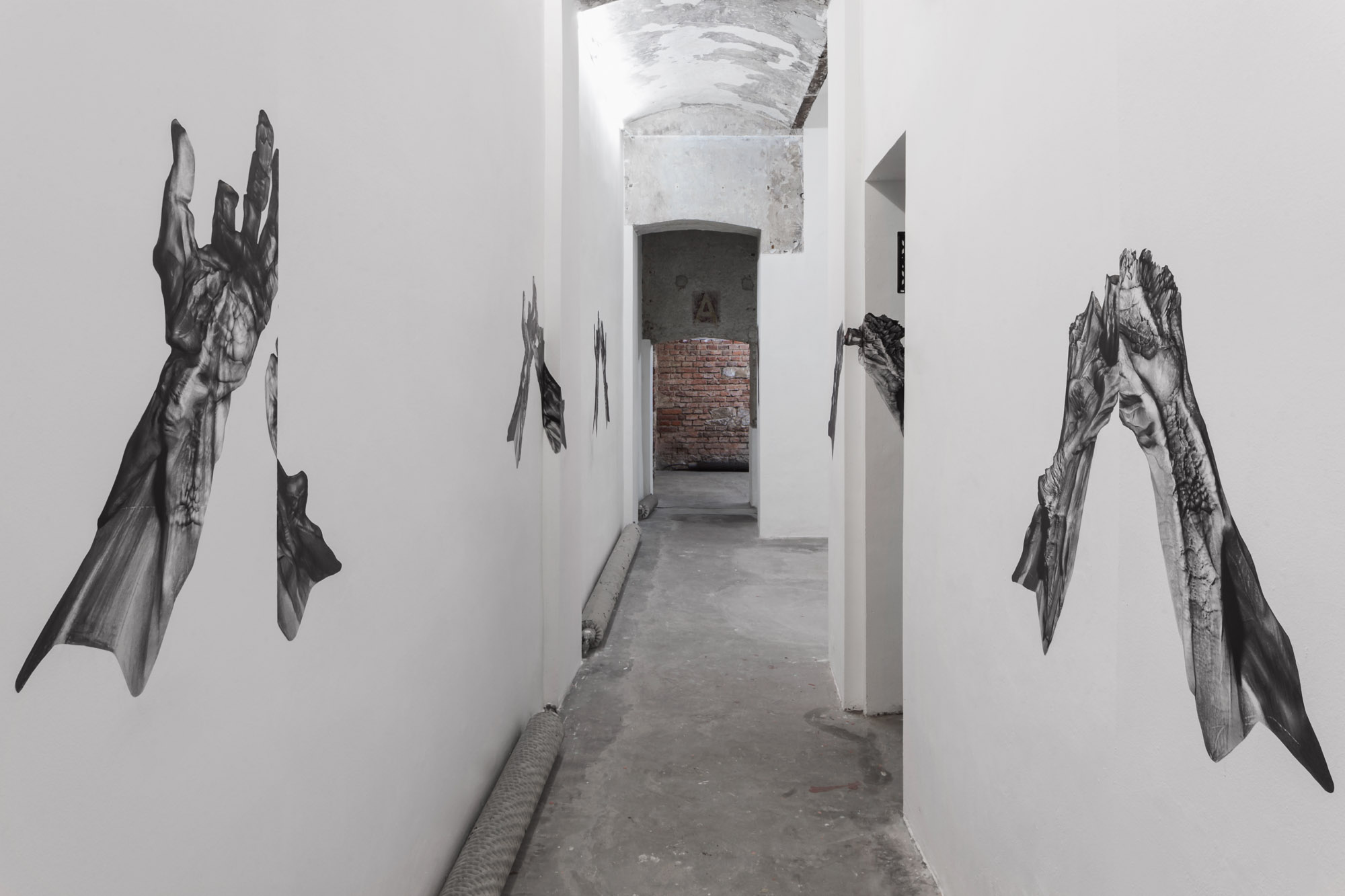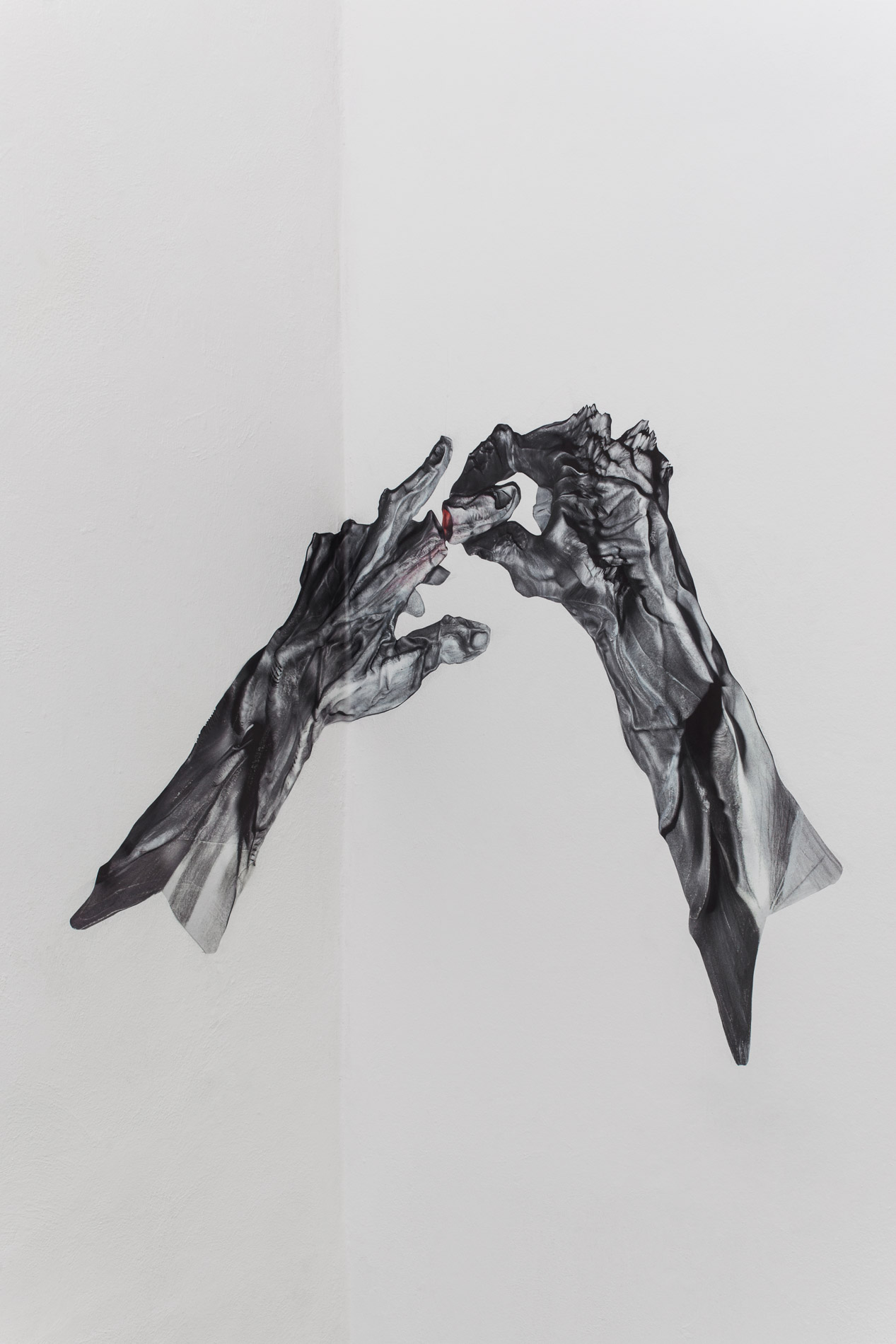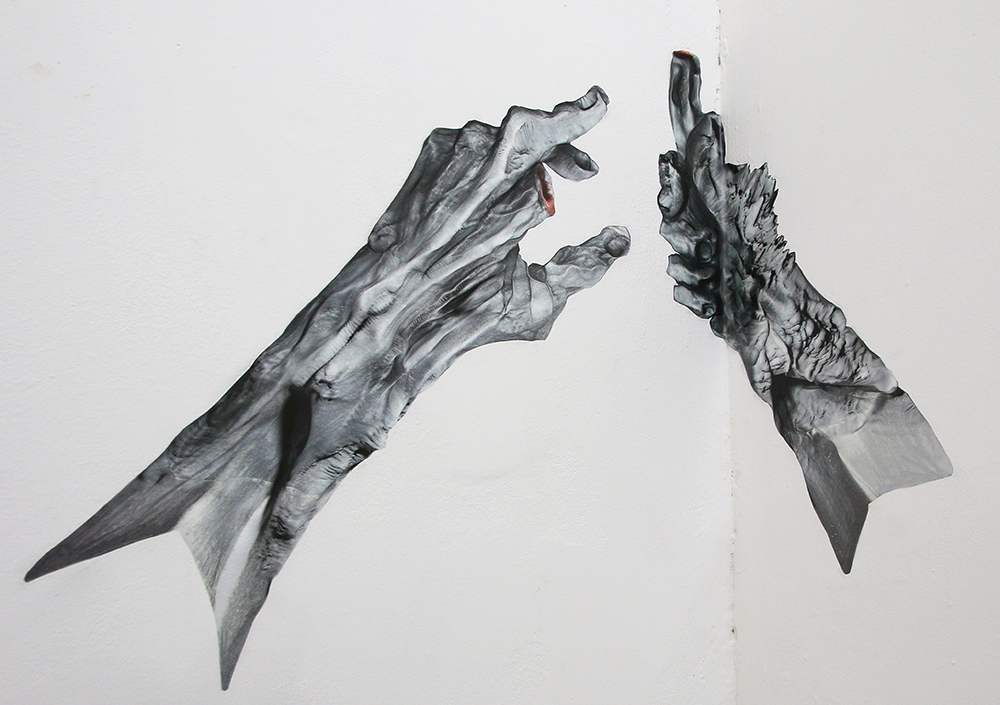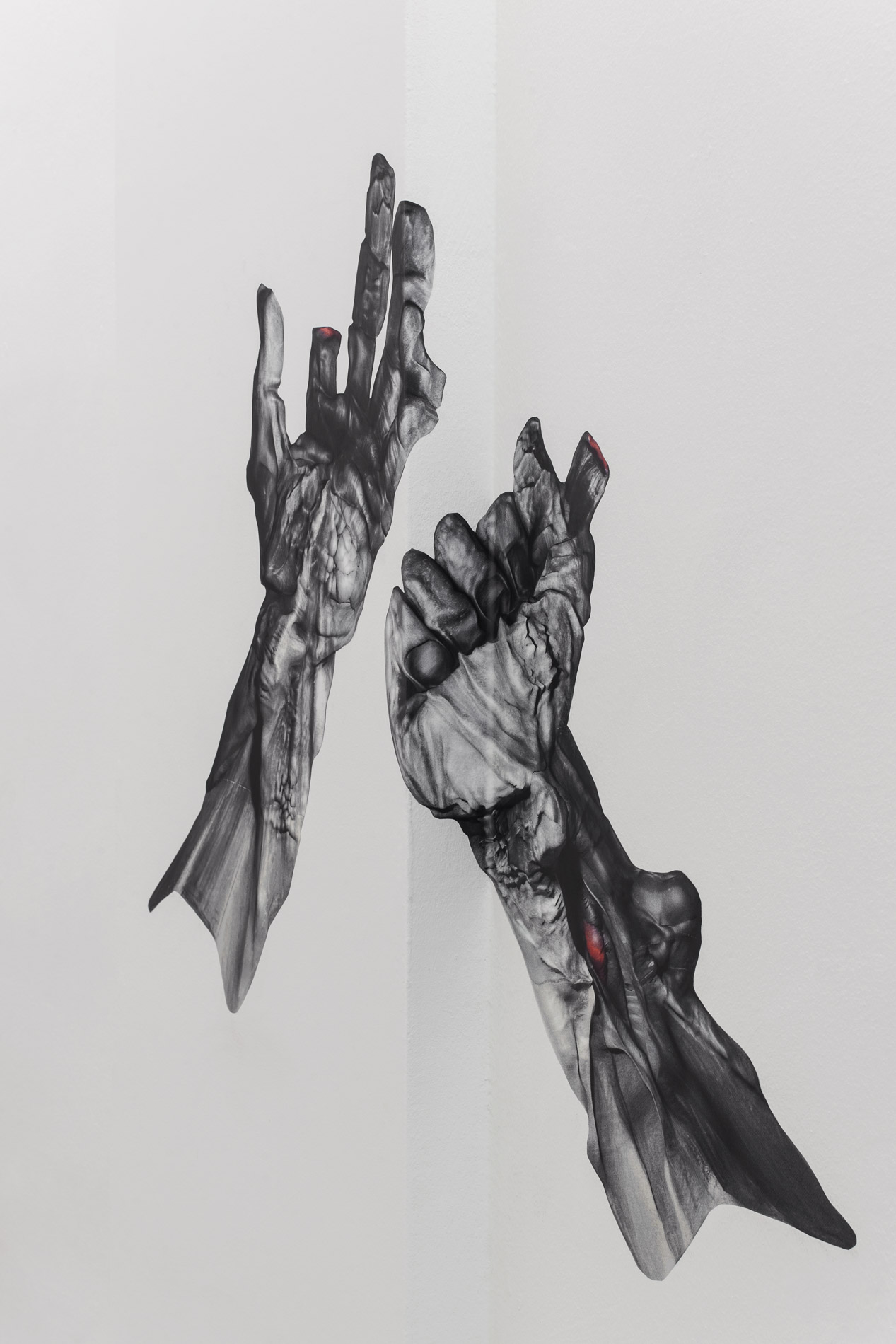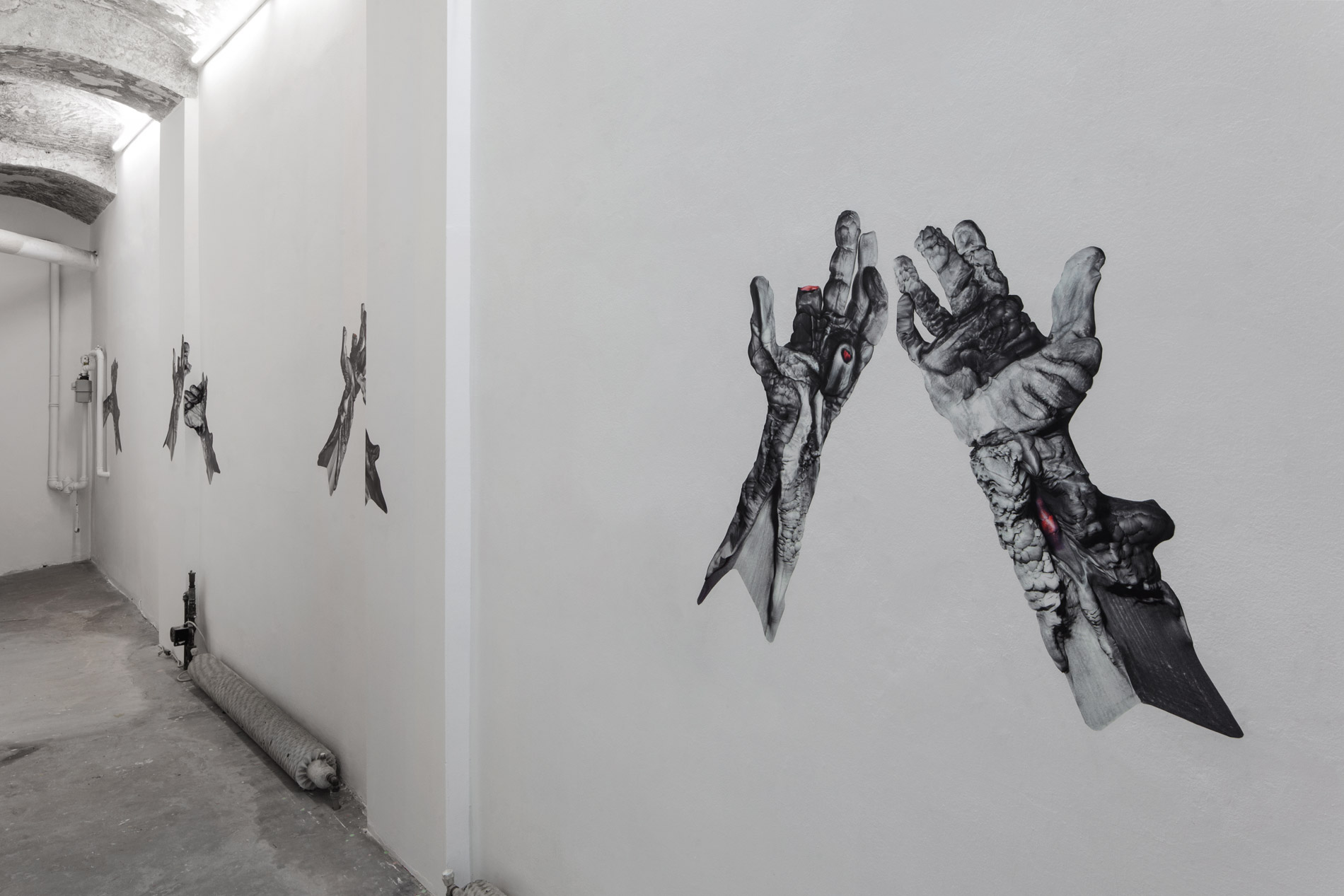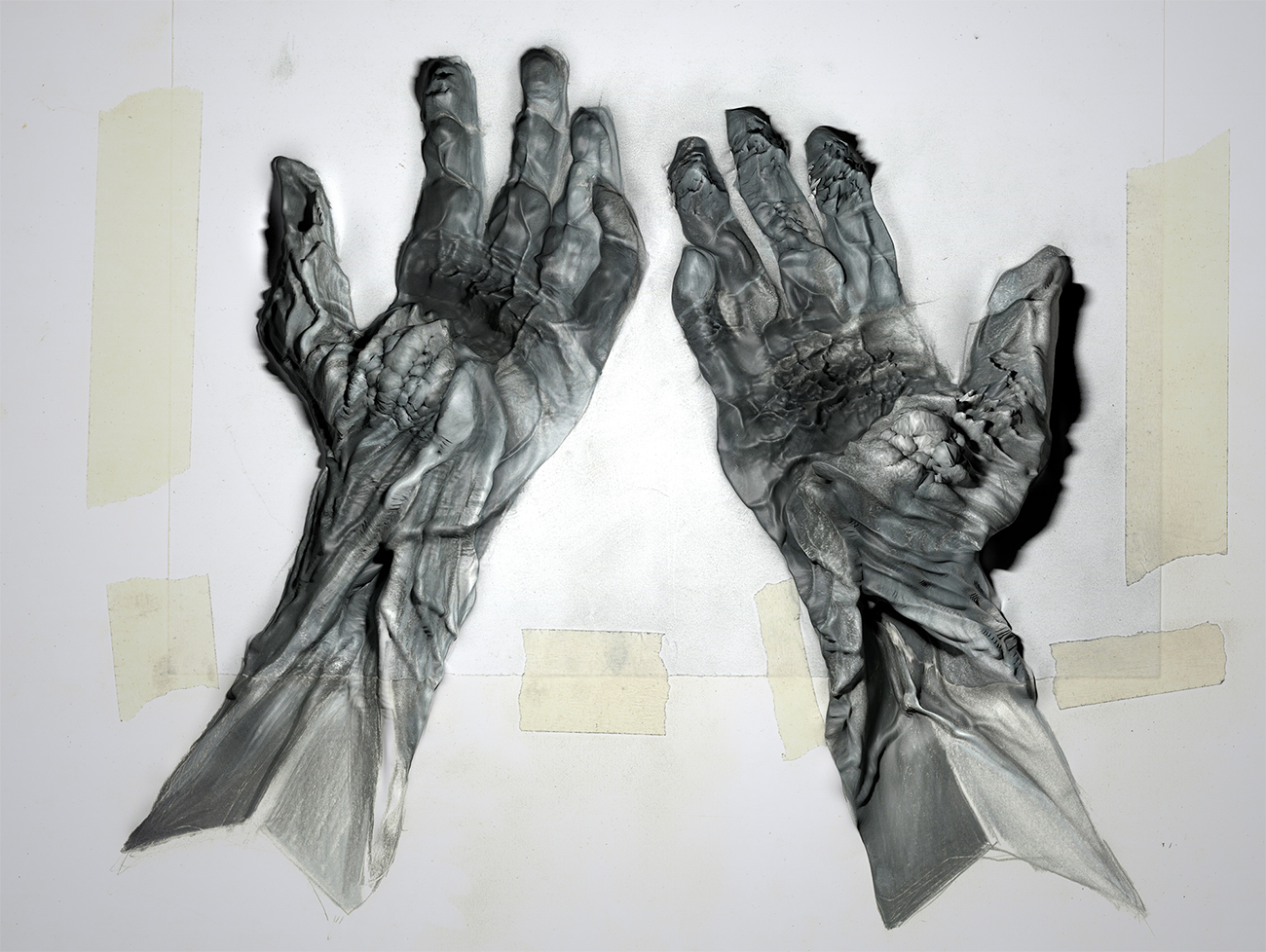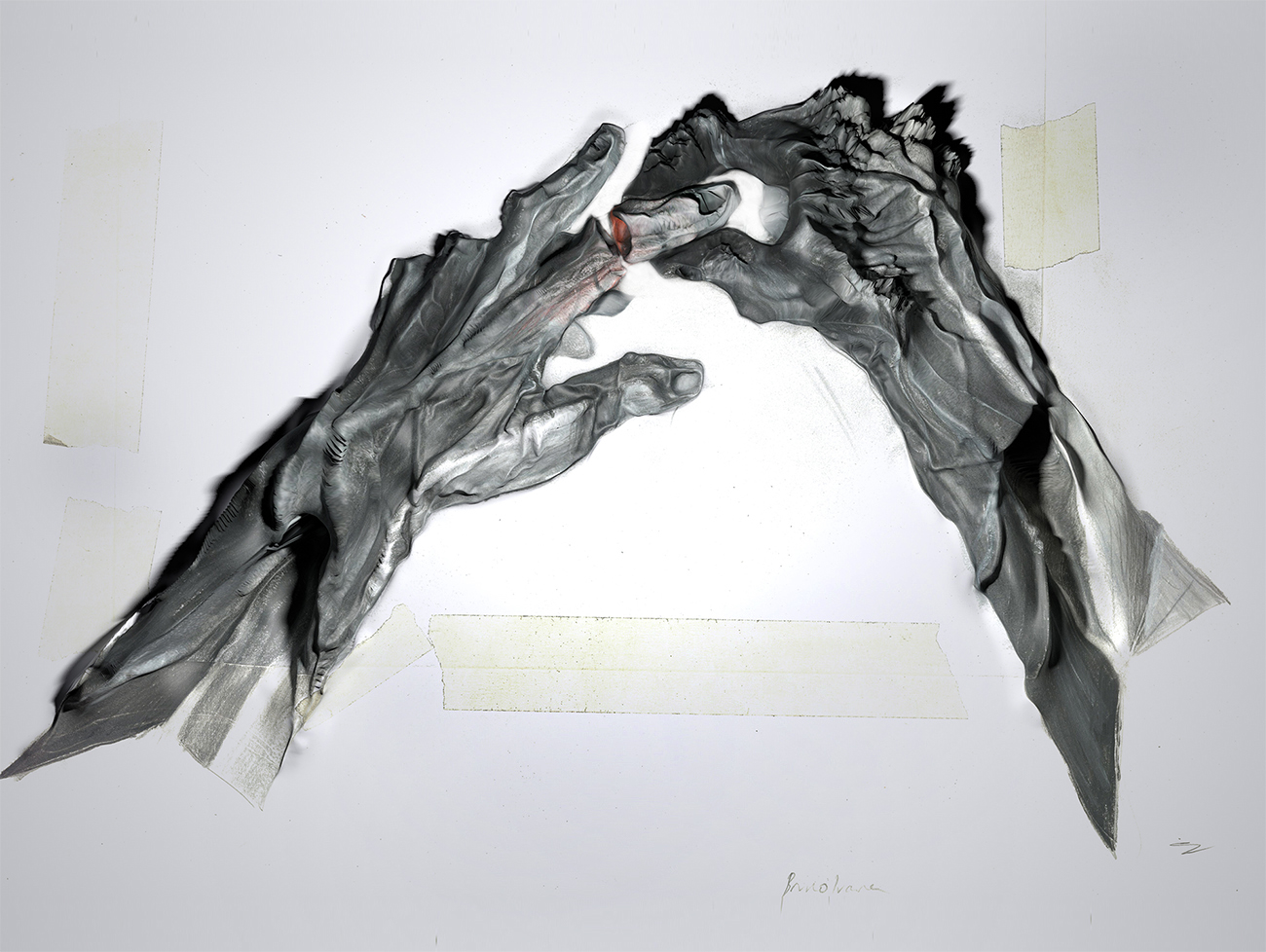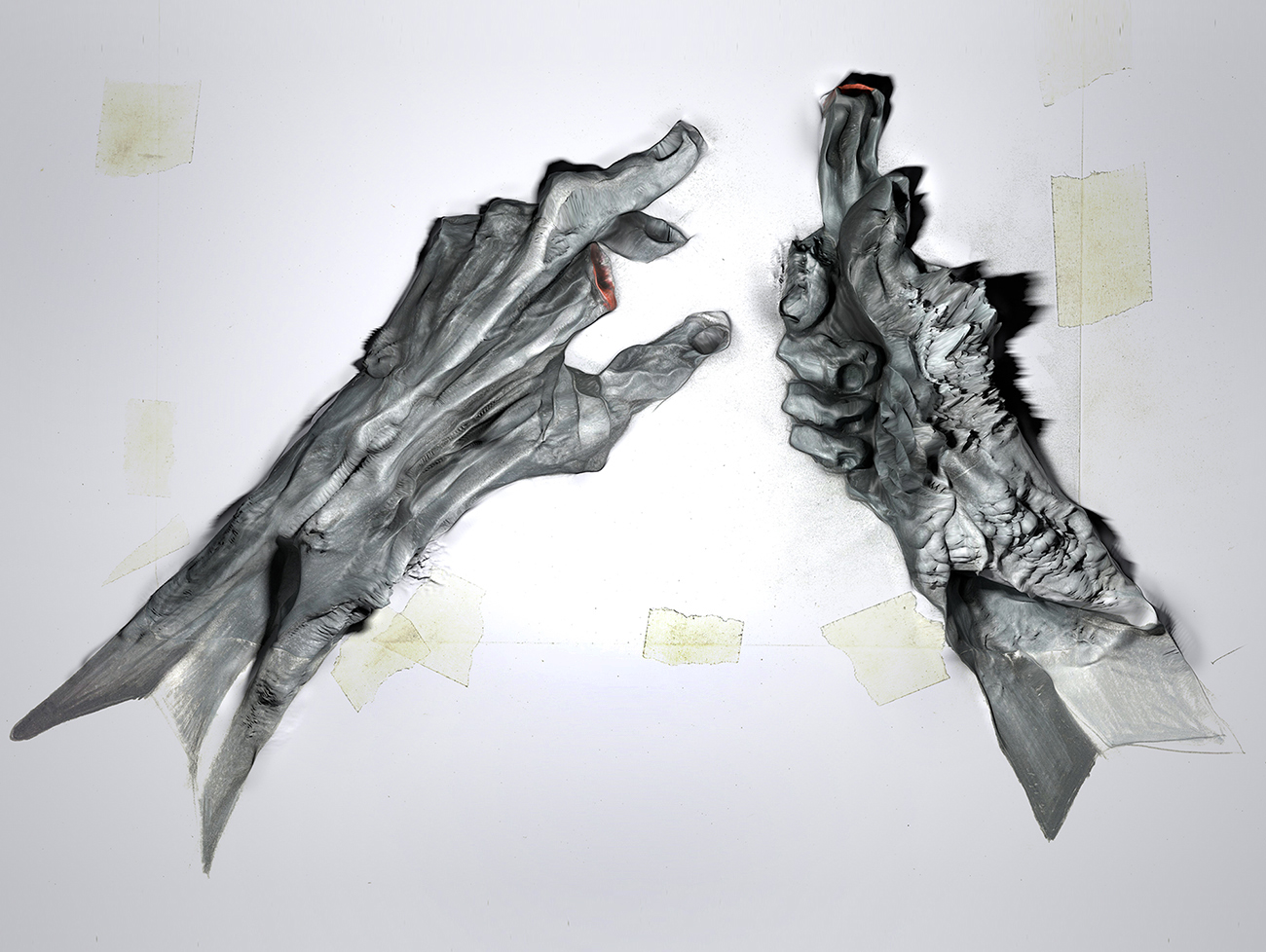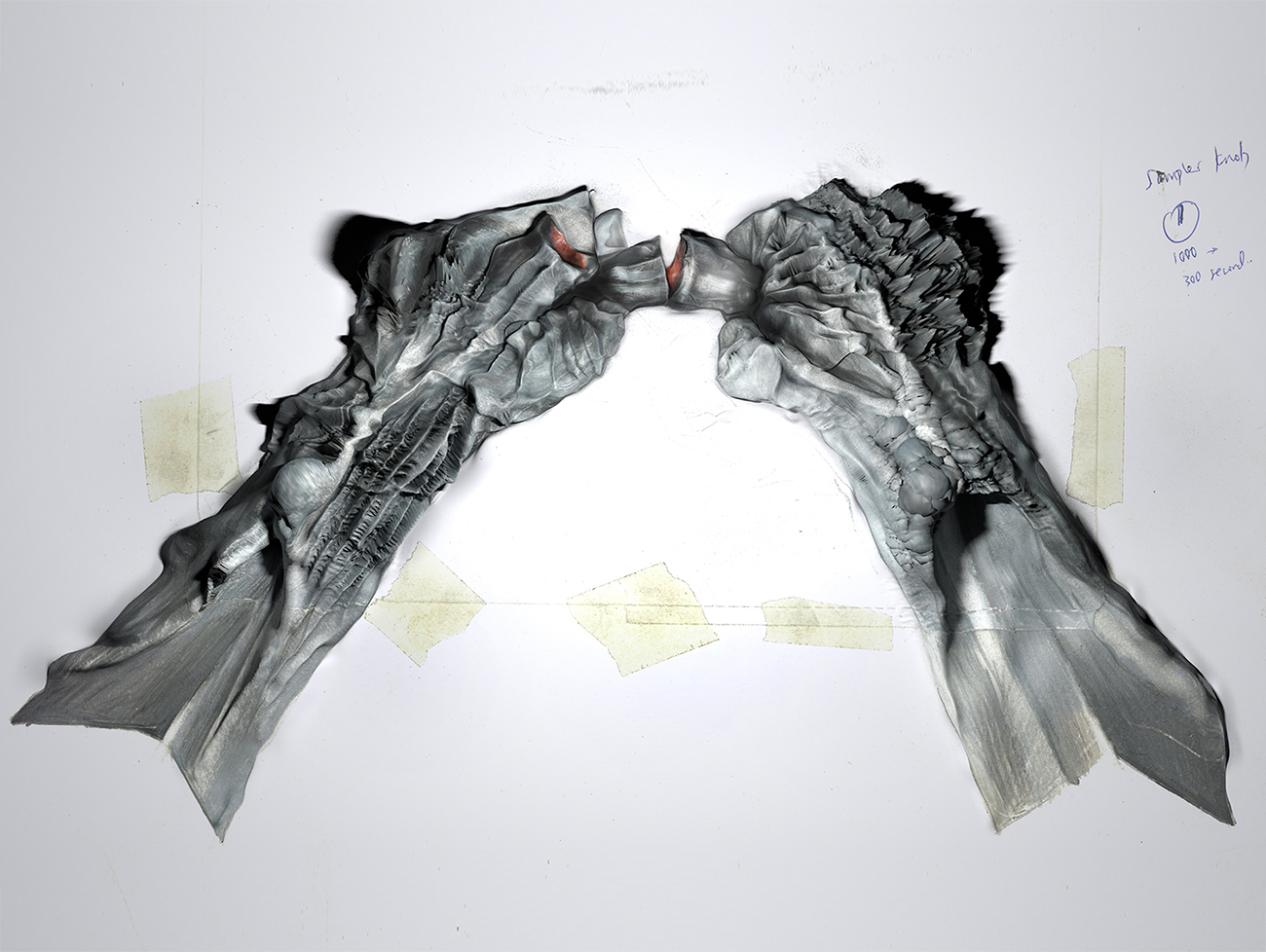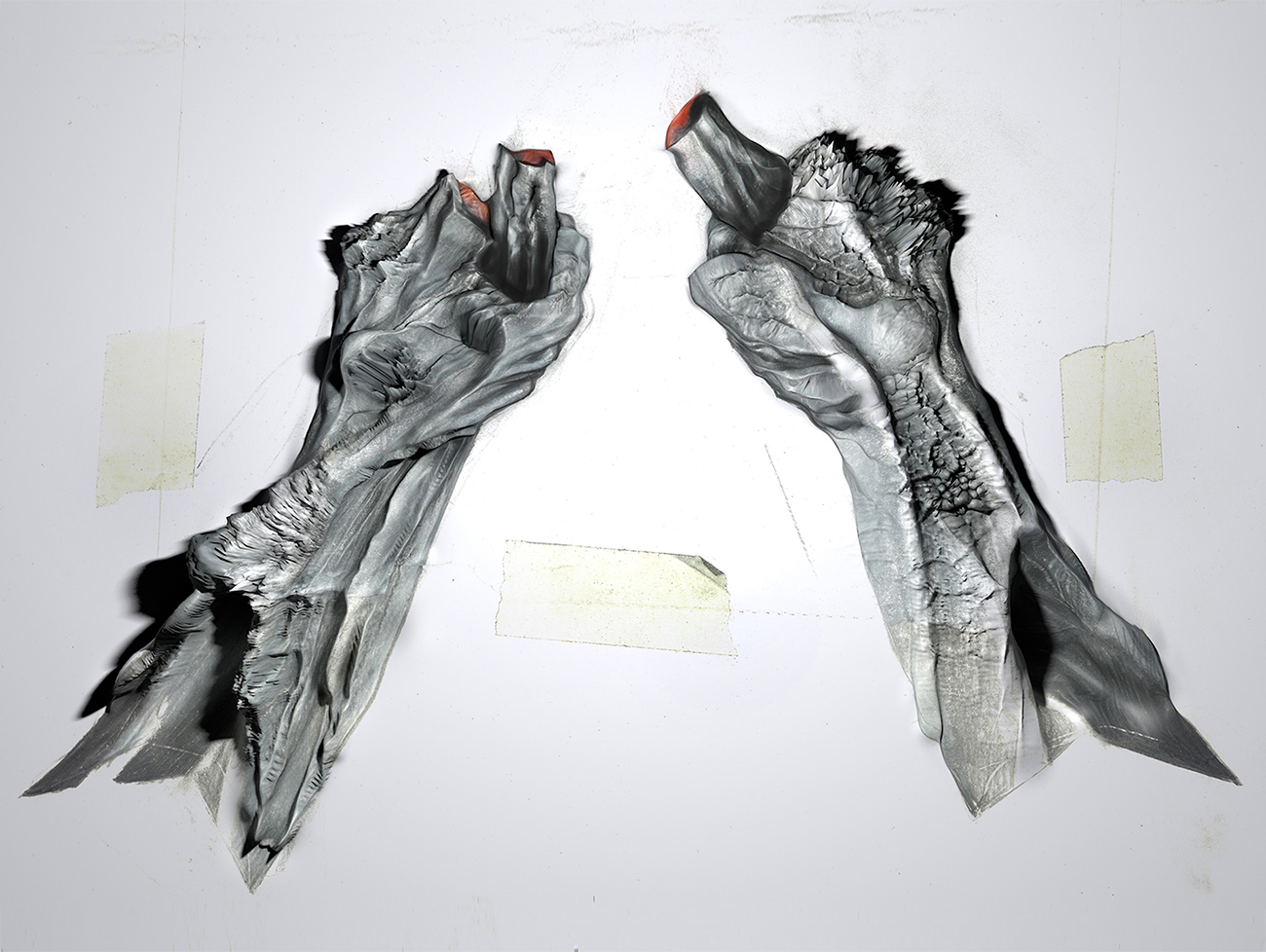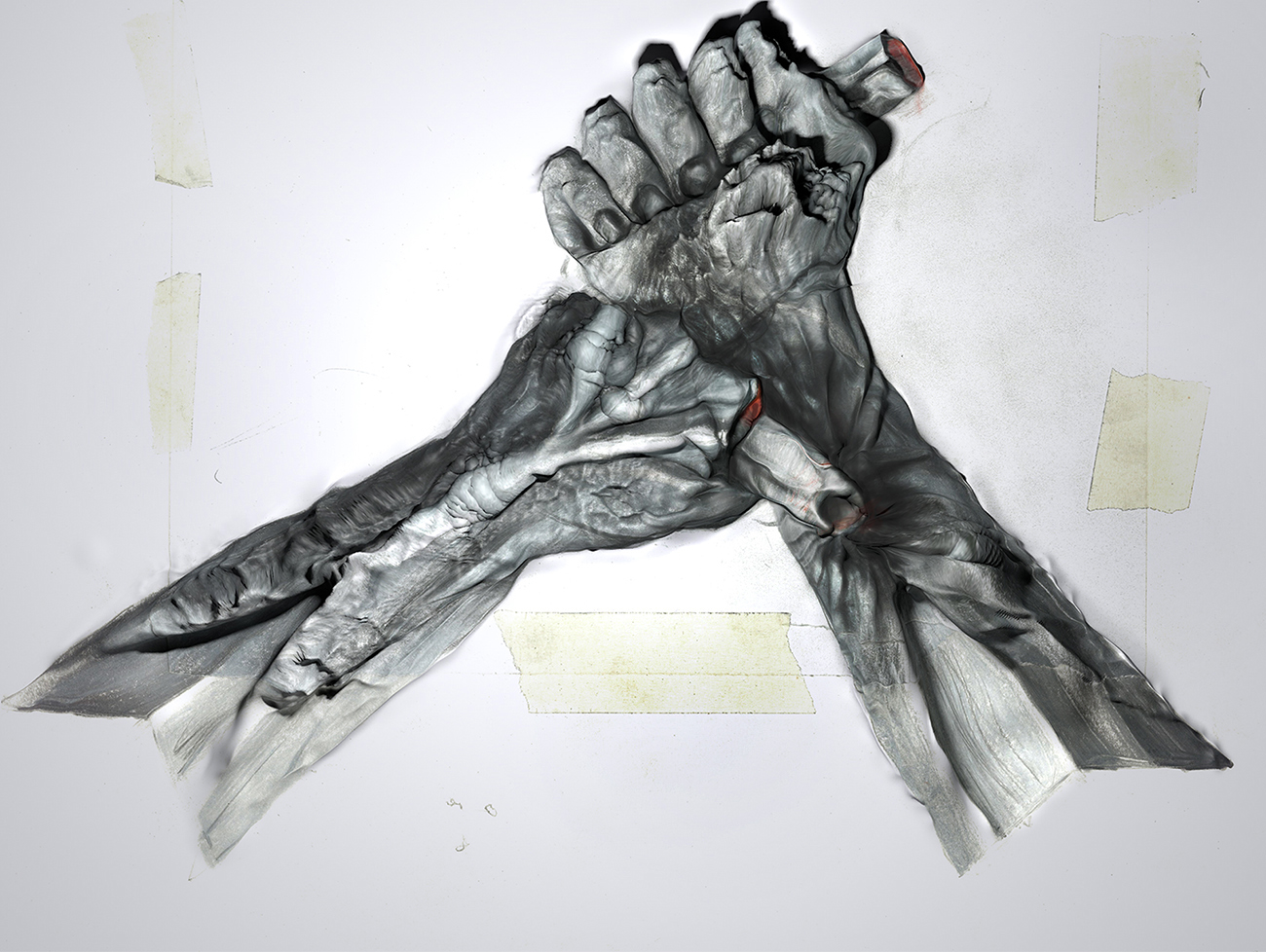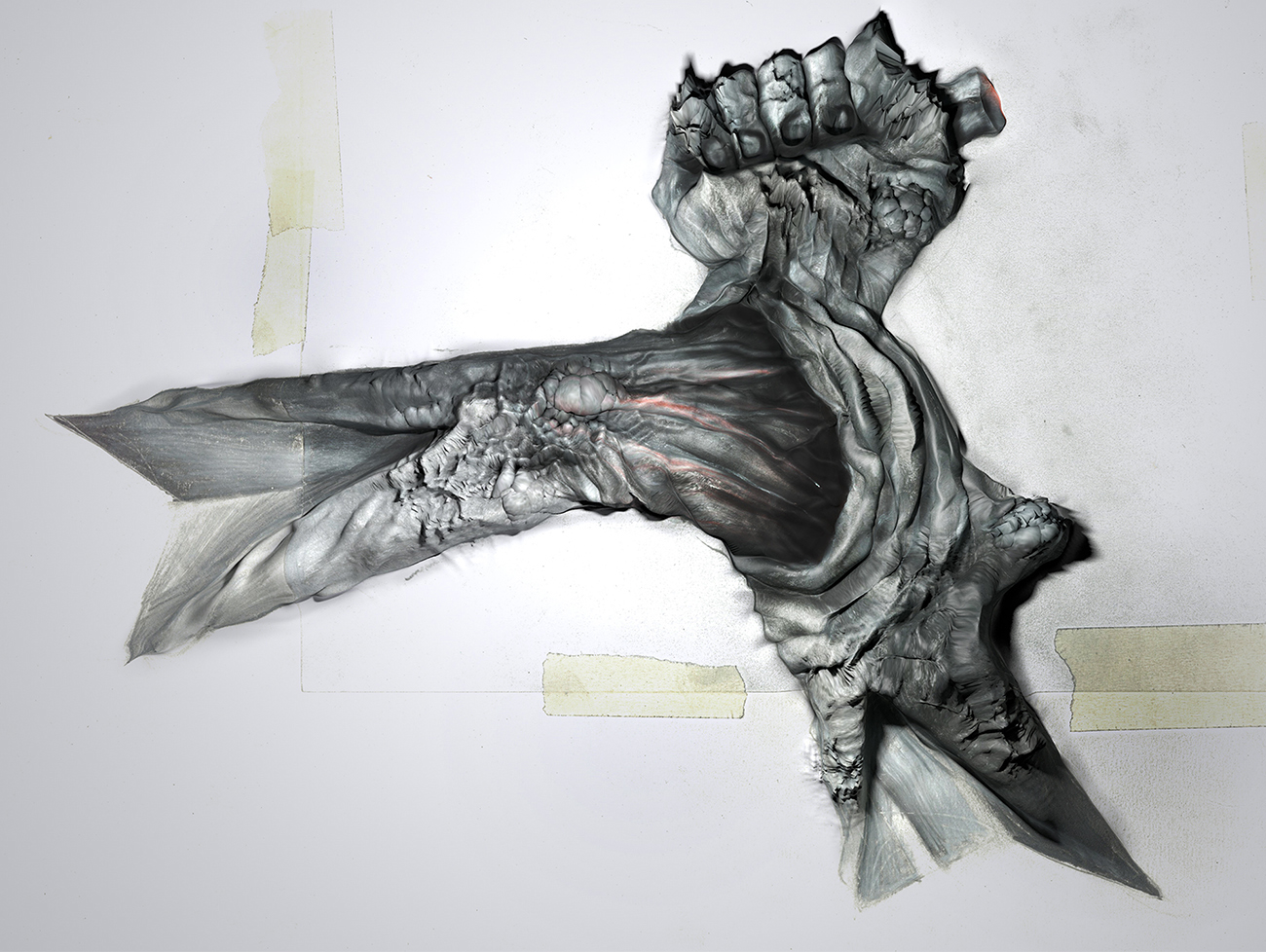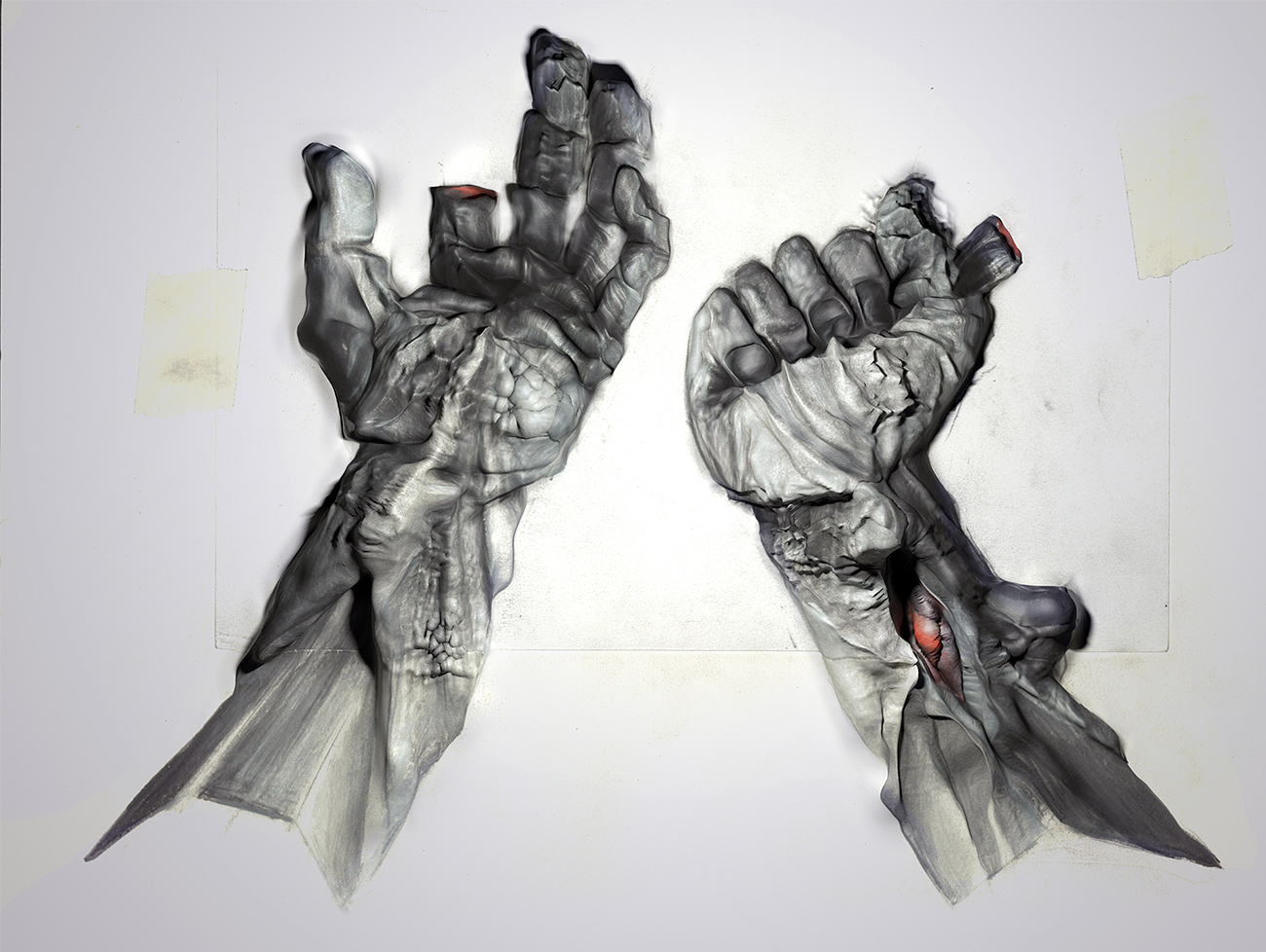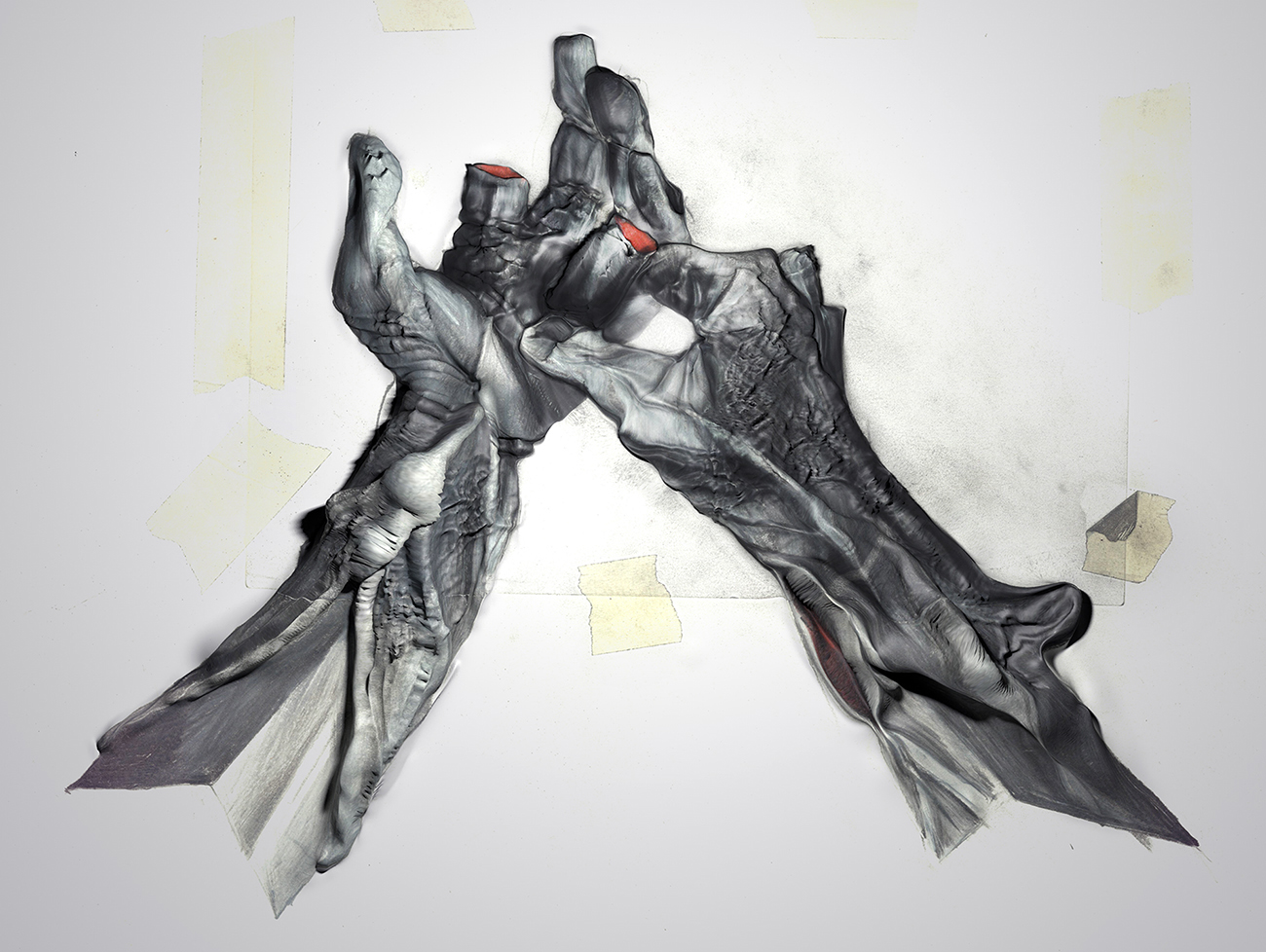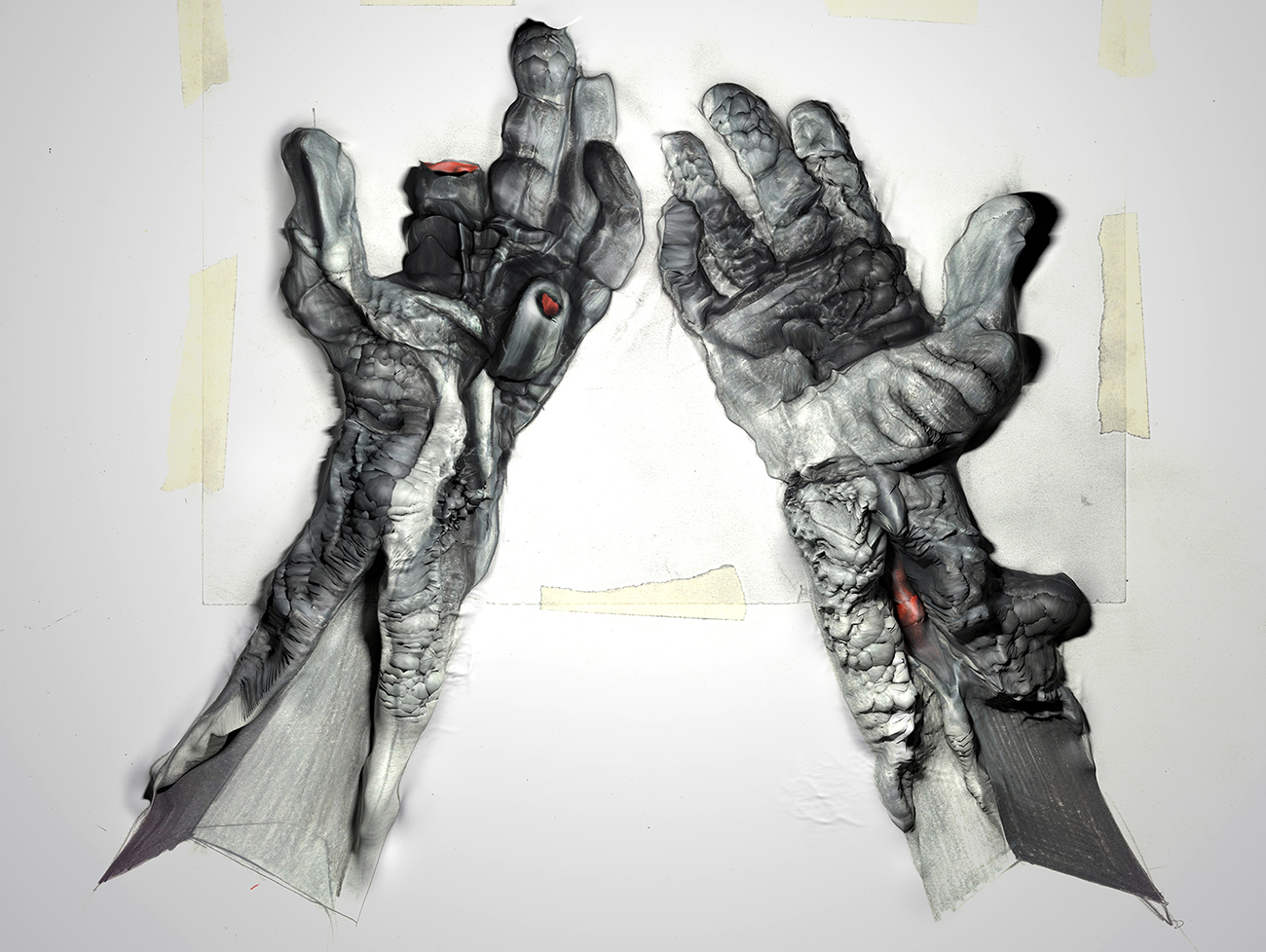 ---
of a final account in formation (remix). mp3. 2014.

Contribution to Scott Mason's exhibition at Milton Keynes Gallery, September 2014. Joined by a publication with contributions by V. Allen, Harry Burke, Ami Clare, Chris Fite-Wassilak, John Hill, Elizabeth Holdsworth, Chris Kraus, Marti Manen, Rasmus Nilausen, Lisa Radon and Holly Stevenson.
---
Selekthor is a browser-based, looping, collage puzzle without instructions written in native Javascript.
It was originally hosted at minerpie.net, now archived at selekthor.net
---
GIVE HEALTH, six track album. 2013.
"...He traffics in expanses of layered drones, and looped riffage, of atmospheres and ambience, but active ambience - sounds blurred and tangled, rhythmic without actual rhythms, the label drops names like Stars Of The Lid, SUNNO))) and Godspeed, and we do definitely hear elements of all of those, it's droney and dirgey and haunting and almost classical sounding in places, but the tracks are super varied, while retaining an oblique cohesiveness, the opener is all dirgey blackened atmospherics, reminding us a little of Blackwolfgoat, looped and layered riffage, lurching and stuttering but super hypnotic, ultra lo-fi, muddy and murky, but the sort of thing we would have been into seeing fill up both sides of the record.
The second track is totally different, instead it's lush and shimmery, a dreamlike dronescape laced with streaks of feedback and a haunting distorted melody that runs throughout. The final track on the A side begins with field recordings, birds and running water, all beneath a series of warped and woozy tape experiments, lush chordal swells, repetitive and mantra-like, finally transforming into an almost orchestral looped industrial outro. The flipside is separated into three tracks, but they seem to be woven into one sidelong epic, a cinematic symphonic landscape of drone and melody that almost sounds like a black metal Arvo Part, droney and dirgery and dramatic, sinister and ominous, the vibe menacing and super intense, the sort of track that broods malevolently, but is totally hypnotic and mesmerizing, the whole side is like a sonic black hole, the listener immersed in the dense deep blackness, until the last few minutes, where the track finishes off with a strange bloopy almost new wavey sounding outro."

- Aquarius Records
Timofeev mostly transcends the major/minor duality and dives into bleak, yet very addictive walls of sound. Like Nihiti, Timofeev uses a wide range of instruments toward the production of rich atmosopheres, though all varieties of beat-oriented percussion are absent. The emphasis here is on the building of layers that don't use much percussive delineation—postrock sounds serve as a brief jumping-off point, but most of the album trends closer to drone music, alternating focal points between distorted guitars, voices, synths, and found sound/field recordings/samples. The opening and closing tracks are heaviest with guitars, accompanied by some distant piano stabs in the opening "December 22nd," and blended more evenly with oscillating frequencies in the closing "July 28th. " In between, my favorite two tracks are the longest: both of them build slowly to nightmarish, oppressive walls of sound and slowly thin out again. There are some legitimate, though still very dark, melodies played on clarinets in the 14-minute "Flying Zonogons," which are gradually stacked upon themselves through overdubs and heavy reverb. Voices are used over sounds of moving water in a similar overdubbed, reverbed, and delayed fashion to create the center portion of "WorldWideWaterWorld," eventually adding a ring modulator or similar filter that obliterates pitch into metallic densities that rise and fall with the pauses in the vocal overdubs. I really enjoyed the less-effected vocal buildups comprising "1. 1. 1. 1. ," too, which evoke some of the best moments in modern choral writing like that of Gorecki or the micropolyphony of Ligeti. It's this blend of modern classical, drone, and guitar noise approaches that impresses me more with each listen. I'm captivated by it now, and I suspect this music will continue to reveal more of itself with time."

- Killed In Cars